Healthcare BPO in the Philippines: Catalyzing Global Healthcare Management  
The healthcare Business Process Outsourcing (BPO) sector in the Philippines has become a catalyst for transformation in global healthcare management. By blending a specialized workforce, technological advancement, and stringent compliance standards, the country has established itself as a leader in providing essential healthcare outsourcing services that enhance operational efficiencies and patient care outcomes.
The nation's ascent in healthcare BPO is anchored in its pool of highly skilled professionals. With a rich tradition in medical education and a strong command of the English language, healthcare BPO workers are adept at a variety of services, from medical coding and billing to patient data management and telehealth services. Their expertise is complemented by a cultural sensitivity and empathy, crucial traits for handling the nuanced needs of healthcare clients and patients.
Healthcare outsourcing services in the Philippines are characterized by a meticulous approach to quality and accuracy. The sector operates under the stringent regulations and standards of the healthcare industry, including compliance with the Health Insurance Portability and Accountability Act (HIPAA) and adherence to International Classification of Diseases (ICD) codes. This ensures that patient data and healthcare services are managed with the utmost integrity and confidentiality.
The cost-effectiveness of the healthcare BPO services is a significant draw for international healthcare providers. Offshore outsourcing allows healthcare businesses to optimize their cost structures without compromising the quality of services, thereby reallocating resources to core patient care initiatives. This strategic cost management is vital for healthcare providers aiming to maintain financial health while expanding their services.
Technological innovation is a key driver of the healthcare BPO industry in the Philippines. Leveraging advanced healthcare information systems, electronic medical records (EMR), and telemedicine technologies, outsourcing firms deliver services that align with the digital transformation goals of the healthcare sector. The integration of AI and machine learning further streamlines processes such as patient scheduling, claims processing, and revenue cycle management, enhancing service delivery and data analytics capabilities.
The local government has played a supportive role in the growth of the healthcare BPO sector, acknowledging its contribution to the national economy and its potential for further expansion. Government initiatives aimed at fostering investment in the BPO industry, improving internet and telecommunications infrastructure, and enhancing data security laws have created an enabling environment for the healthcare outsourcing sector to flourish.
The resilience and adaptability of healthcare BPO in the Philippines have been hallmarks of its success. The industry has demonstrated an exceptional ability to adjust to the changing dynamics of the healthcare landscape, particularly in response to the global health crisis precipitated by the COVID-19 pandemic. The swift transition to remote operations and the adoption of new service models underscore the sector's commitment to uninterrupted healthcare support.
The healthcare BPO sector in the Philippines is poised to expand its role in the global healthcare ecosystem. As healthcare systems worldwide face increasing pressures to deliver more with less, the country stands ready with solutions that combine operational efficiency, cost savings, and enhanced patient care. Investments in training and development, along with a focus on technological upgrades, are set to maintain the country's competitive edge in healthcare BPO services.
Offshore BPO represents a strategic advantage for global healthcare providers. The convergence of a skilled workforce, cost-efficiency, compliance with international standards, and technological prowess positions the Philippines as a prime destination for outsourcing services. As the industry continues to evolve, the healthcare BPO sector is set to play a pivotal role in shaping the future of healthcare administration and patient care services worldwide.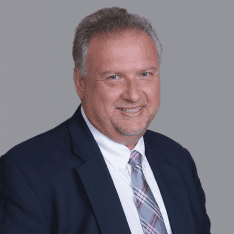 Co-CEO & CCO
US: 866-201-3370
AU: 1800-370-551
UK: 808-178-0977
j.maczynski@piton-global.com
Are you looking for an onshore, nearhsore, or offshore outsourcing solution? Don't know where to start? I am always happy to help.
Let's chat!
Best Regards,
John
Success in outsourcing isn't a matter of chance, but rather the result of a meticulously defined process, a formula that Fortune 500 companies have diligently honed over time. This rigor is a significant factor in the rarity of failures within these industry titans' outsourced programs.
Having spent over two decades partnering with and delivering Business Process Outsourcing (BPO) solutions to Fortune 500 clients, John possesses an in-depth understanding of this intricate process. His comprehensive approach incorporates an exhaustive assessment of outsourcing requirements, precise vendor sourcing, and a robust program management strategy.