Managing an inbound call center can be an overwhelming task especially in the present business climate riddled with ever-increasing equipment and wage costs and challenges in recruitment and technology.
For this reason, many companies find that the best option to manage their operations is to let a team of specialists in overseas locations to take over these processes for them.
With offshore call center outsourcing in the Philippines, enterprises do not have to deal directly with the challenges of contact center management and are now able to re-focus their resources to their core business activities.
PH BPO providers have all the resources and capabilities necessary to handle the most demanding of needs effectively and efficiently.
These companies offer 24×7, multi-lingual services for enterprises of all sizes in different countries and across a range of industries such as communications, internet service providers and retailers, financial services, health care, direct response marketing, travel and hospitality, software and hardware, among others.
What can inbound call centers do?
Offshore call center outsourcing enterprises in the Philippines can create service packages for clients to provide performance of various tasks such as customer care, technical support, directory assistance, order taking, order fulfillment, billing and payment processing.
Contact centers may also handle insurance claims, loan applications, membership subscriptions, account registration and management, travel reservations, sales, pre-sale and post-sales assistance, up selling and cross selling, direct response services, and many other such tasks.
How Each Call Counts
To customers, a contact center is an extension of the client's business and this is why delivering quality service on each call is important. A positive customer experience received from interaction through a contact center directly affects the perception of the customer about the client's business as a whole because the client and the company is not separate in the minds of customers.
Customers are satisfied when agents are able to help them or resolve their issues in the quickest time possible. Two elements must come into play to achieve this – quality and speed, both of which an associate acquires and develops through training, product/service knowledge, effective use of available tools, and adherence to quality standards.
Considerations
When choosing offshore call center outsourcing in the Philippines, a company should consider two important factors – technology and human resources. Look at the investment of the contact center in these two areas, because the quality of these elements is critical to the delivery of quality customer service.
Technological infrastructures used by these firms are the state-of-the-art but cost-effective. The client must choose a firm that can meet the demands of their operations.
The typical requirements of contact center technology are reliability, scalability, and security. Human resources are the foundation for success. Offshore call center outsourcing enterprises in the Philippines ensure that only qualified individuals get to fill positions as agents and support staff, which includes supervisors, quality assurance, coaches, and IT support.
An effective and productive vendor is the one that invests in its people, which means the organization is not only focused on hiring the best people but in training and keeping them.
To learn more about our industry-specific BPO capabilities please contact us by calling +1-310-844-7805 or by filling out our inquiry form. We look forward to hearing from you.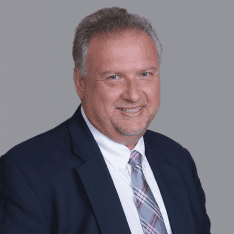 Co-CEO & CCO
US: 866-201-3370
AU: 1800-370-551
UK: 808-178-0977
j.maczynski@piton-global.com
Are you looking for an onshore, nearhsore, or offshore outsourcing solution? Don't know where to start? I am always happy to help.
Let's chat!
Best,
John.
Success in outsourcing isn't a matter of chance, but rather the result of a meticulously defined process, a formula that Fortune 500 companies have diligently honed over time. This rigor is a significant factor in the rarity of failures within these industry titans' outsourced programs.
Having spent over two decades partnering with and delivering Business Process Outsourcing (BPO) solutions to Fortune 500 clients, John possesses an in-depth understanding of this intricate process. His comprehensive approach incorporates an exhaustive assessment of outsourcing requirements, precise vendor sourcing, and a robust program management strategy.