Fintech BPO India: Steering the Financial Revolution with Expertise and Efficiency
The financial sector has witnessed a seismic shift over the last decade, primarily due to the burgeoning influence of technology. Termed 'fintech', this fusion of finance and technology is redefining traditional banking, insurance, and financial services. In this dynamic landscape, India has emerged as a frontrunner, not only as an innovator but also as a sought-after destination for fintech business process outsourcing (BPO).
India's rich tapestry of technical expertise, coupled with its vast pool of finance professionals, positions the nation uniquely in the fintech arena. The country's BPO industry, already a global powerhouse, has seamlessly integrated fintech into its fold, offering services that range from customer support for digital banking platforms to advanced analytics for investment startups.
One of the cardinal reasons behind the nation's success in this domain is its agile workforce. The nation boasts a demographic that is not just technologically proficient but also possesses an acute understanding of the global financial markets. This potent mix ensures that fintech BPOs in India can offer services that are both technologically advanced and contextually relevant.
Cost-effectiveness remains one of India's strongest propositions. Fintech startups and established players alike are often in search of avenues to optimize expenses without compromising on service quality. India's fintech BPO industry fits this bill perfectly, offering world-class services at a fraction of the cost compared to Western counterparts.
But it isn't just about cost savings. Indian firms bring innovation to the table. As the fintech realm evolves, with disruptive technologies like blockchain, AI, and machine learning leading the charge, BPOs in the country are staying ahead of the curve. Many have set up dedicated innovation labs, working in tandem with fintech firms to develop and deploy cutting-edge solutions.
Data security, a paramount concern in the financial sector, is another area where India excels. Recognizing the sensitive nature of financial data, BPOs have invested heavily in cybersecurity infrastructure and protocols. Adherence to international data protection standards and regular audits ensures that client data remains sacrosanct.
Support from the Indian government further accentuates the nation's appeal in the fintech BPO space. A slew of policies aimed at promoting the fintech sector, coupled with initiatives to bolster digital infrastructure, creates a conducive environment for BPOs to flourish.
What truly sets India apart is its adaptability. The fintech landscape is notoriously fickle, with regulatory changes, market dynamics, and technological advancements leading to constant flux. BPOs in India have exhibited an uncanny ability to adapt to these changes swiftly, ensuring that service delivery remains consistent and top-notch.
As the lines between finance and technology blur, the need for expert partners who can navigate this intricate maze becomes paramount. India, with its blend of technical prowess, financial acumen, and BPO expertise, stands tall as a beacon for the global fintech community. Fintech BPO in India isn't just about outsourcing processes; it's about forging partnerships that drive innovation and foster growth.
As the financial world continues its inexorable march towards a tech-driven future, India's role as a pivotal player in the fintech BPO domain seems all but assured. The nation is not just participating in the fintech revolution; it's helping steer its direction with confidence and competence.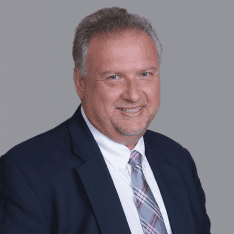 Co-CEO & CCO
US: 866-201-3370
AU: 1800-370-551
UK: 808-178-0977
j.maczynski@piton-global.com
Are you looking for an onshore, nearhsore, or offshore outsourcing solution? Don't know where to start? I am always happy to help.
Let's chat!
Best Regards,
John
Success in outsourcing isn't a matter of chance, but rather the result of a meticulously defined process, a formula that Fortune 500 companies have diligently honed over time. This rigor is a significant factor in the rarity of failures within these industry titans' outsourced programs.
Having spent over two decades partnering with and delivering Business Process Outsourcing (BPO) solutions to Fortune 500 clients, John possesses an in-depth understanding of this intricate process. His comprehensive approach incorporates an exhaustive assessment of outsourcing requirements, precise vendor sourcing, and a robust program management strategy.