In recent years, the global financial landscape has undergone significant transformation, driven primarily by technological advancements. India, a country historically recognized for its IT prowess and robust outsourcing industry, is now emerging as a significant player in the fintech BPO space. By combining its expertise in both finance and technology, the nation is reshaping the global fintech industry, ensuring faster, more efficient, and transparent financial services.
At the forefront of this transformation is India's robust BPO sector. Historically, the country has always been a preferred destination for businesses across the world to outsource their IT and customer service needs. This expertise is now being leveraged by fintech firms, from startups to global giants, to streamline their operations, reduce costs, and enhance customer experience.
The advantage the contry brings to the table is manifold. Firstly, the nation boasts a vast pool of skilled professionals well-versed in both finance and technology. This ensures that fintech firms can access top-notch talent without incurring the exorbitant costs associated with hiring in-house teams or outsourcing to other costlier destinations.
Secondly, the regulatory environment in India is evolving to be more conducive for fintech growth. The government and regulatory bodies are continuously working on frameworks that encourage innovation while ensuring consumer protection. This proactive approach ensures that fintech companies operating or outsourcing to India can do so with the confidence that they are in a stable, supportive ecosystem.
Cost-effectiveness is another significant factor. Given the competitive labor market and the scale of operations, India offers a unique combination of high-quality services at a fraction of the cost compared to Western countries. For fintech firms, especially startups operating on tight budgets, this can make a crucial difference, allowing them to allocate resources more efficiently.
Infrastructure in India has also seen remarkable improvements over the past decade. High-speed internet, secure data centers, and state-of-the-art office spaces ensure that BPO operations related to fintech run seamlessly. With data security being paramount in the financial sector, the nation has also ramped up its cybersecurity measures, ensuring that sensitive financial information remains protected.
It's not just about cost and infrastructure. The country's cultural emphasis on education, especially in fields like mathematics, engineering, and finance, ensures a steady influx of fresh talent into the fintech BPO sector. This, coupled with the country's intrinsic knack for entrepreneurial spirit, is leading to innovative solutions tailored for the global market.
The synergies created by combining finance and technology are evident in various fintech BPO services offered from India, including but not limited to, risk management, regulatory compliance, customer support, and AI-driven financial analytics.
As the global financial landscape continues to evolve, the role of technology will become even more crucial. India, with its unique blend of financial expertise, technological prowess, and a burgeoning BPO industry, is well-poised to play a pivotal role in this transformation. Fintech firms, whether they are looking to innovate, scale, or simply streamline operations, would do well to consider the country as their BPO destination of choice.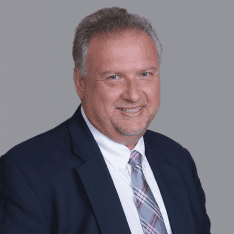 Co-CEO & CCO
US: 866-201-3370
AU: 1800-370-551
UK: 808-178-0977
j.maczynski@piton-global.com
Are you looking for an onshore, nearhsore, or offshore outsourcing solution? Don't know where to start? I am always happy to help.
Let's chat!
Best Regards,
John
Success in outsourcing isn't a matter of chance, but rather the result of a meticulously defined process, a formula that Fortune 500 companies have diligently honed over time. This rigor is a significant factor in the rarity of failures within these industry titans' outsourced programs.
Having spent over two decades partnering with and delivering Business Process Outsourcing (BPO) solutions to Fortune 500 clients, John possesses an in-depth understanding of this intricate process. His comprehensive approach incorporates an exhaustive assessment of outsourcing requirements, precise vendor sourcing, and a robust program management strategy.