Financial Services Outsourcing Philippines: A Vanguard in Transforming the Global Financial Ecosystem
In a world dominated by digital transactions, intricate compliance requirements, and evolving consumer expectations, the financial services industry is in perpetual motion. Amidst these changes, a strategy has emerged as both an enhancer of efficiencies and a catalyst for growth: Financial Services Outsourcing (FSO). The Philippines, an archipelago known for its hospitality and pristine beaches, is also fast becoming the epicenter of this global FSO transformation.
The Philippines has long solidified its position in the broader outsourcing realm. Now, with financial services outsourcing, the nation is bringing a unique blend of financial acumen, technological prowess, and cost-efficiency to global financial institutions.
The cornerstone of the country's FSO success lies in its rich talent pool. The nation's universities and financial training institutions churn out graduates adept in financial analytics, accounting, and digital financial tools. This ensures that tasks like accounting, loan processing, or financial statement analysis, when outsourced to the Asian outsourcing destination, are managed with the highest degree of accuracy and professionalism.
In tandem with its human resources, the technological infrastructure within the Philippines aligns seamlessly with the demands of modern financial services. Financial services outsourcing providers in the country are well-equipped with advanced financial software suites, cybersecurity measures, and AI-driven analytics tools. This technological edge ensures that financial processes are not only streamlined but also secure and compliant with international regulations.
Financial institutions are often under immense pressure to deliver superior services while maintaining cost efficiencies. Here, the country offers a golden solution. By outsourcing financial processes to the nation, firms can achieve significant cost reductions. This economic advantage, however, does not dilute the quality of service. On the contrary, it often enhances it, given the nation's commitment to excellence in the financial domain.
The cultural ethos of the Philippines adds a nuanced layer to its FSO offerings. Filipinos, with their innate attention to detail and client-first approach, ensure that every financial process, whether it's investment analytics or customer support, is executed with meticulous care and a personal touch.
Governmental support has been instrumental in catapulting the Asian nation to the forefront of the FSO sector. With policies that encourage foreign investment, provide training programs, and ensure data security, the nation has created an environment where FSO providers can thrive and innovate.
The evolving landscape of global financial services, characterized by digital disruptions and a relentless pursuit of efficiency, finds a strategic partner in the Philippines. The country's financial services outsourcing solutions promise more than just operational dexterity. They represent a future where financial processes are agile, customer interactions are enriched, and financial institutions can focus on core innovations and growth trajectories.
For global financial behemoths and fintech startups alike, the Philippines beckons. It offers a partnership rooted in expertise, enabled by technology, and driven by a shared vision of financial excellence and innovation.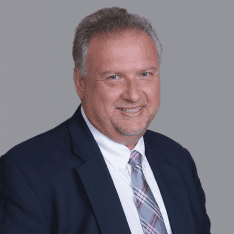 Co-CEO & CCO
US: 866-201-3370
AU: 1800-370-551
UK: 808-178-0977
j.maczynski@piton-global.com
Are you looking for an onshore, nearhsore, or offshore outsourcing solution? Don't know where to start? I am always happy to help.
Let's chat!
Best Regards,
John
Success in outsourcing isn't a matter of chance, but rather the result of a meticulously defined process, a formula that Fortune 500 companies have diligently honed over time. This rigor is a significant factor in the rarity of failures within these industry titans' outsourced programs.
Having spent over two decades partnering with and delivering Business Process Outsourcing (BPO) solutions to Fortune 500 clients, John possesses an in-depth understanding of this intricate process. His comprehensive approach incorporates an exhaustive assessment of outsourcing requirements, precise vendor sourcing, and a robust program management strategy.