Finance and Accounting Outsourcing Philippines: Technology-Driven Cost Savings and Customer Experience Enhancement
In the realm of finance and accounting, the Philippines has become a global nexus for outsourcing, combining technological advancements with significant cost savings and an enhanced customer experience (CX). As businesses worldwide strive for greater efficiency and strategic financial management, the Philippine BPO sector is providing solutions that are reshaping the financial services landscape.
The adoption of advanced technologies such as cloud computing, robotic process automation (RPA), and artificial intelligence (AI) is driving the transformation within finance and accounting outsourcing in the Philippines. Cloud-based platforms offer real-time data processing and greater scalability, enabling providers to respond swiftly to changing market demands and client needs. RPA streamlines repetitive tasks like transaction processing and report generation, leading to faster turnaround times and reduced error rates.
Artificial Intelligence is at the forefront of adding value to financial services outsourcing. AI algorithms enhance decision-making through predictive analytics, providing insights into cash flow trends, cost patterns, and financial forecasting. This level of analysis supports more informed strategic planning and risk management for clients, contributing to more robust financial health.
The integration of these technologies not only ensures accuracy and efficiency but also results in substantial cost savings for businesses. By outsourcing finance and accounting functions to the Asian country, companies can reduce overhead costs associated with maintaining in-house teams, such as salaries, training, and infrastructure investments. The cost-effectiveness of Philippine BPO services doesn't compromise quality, as providers maintain a high standard of compliance with international accounting standards and practices.
Enhancing customer experience is another critical aspect of finance and accounting services. Local BPOs are equipped to provide transparent and communicative client interactions, ensuring that businesses remain fully informed and in control of their financial operations. The personal touch added by Filipino professionals, known for their customer service excellence, ensures that even outsourced services feel integrated and attentive to clients' needs.
Data security and privacy in financial operations are paramount, and Philippine BPO providers are committed to upholding stringent security measures. Compliance with global regulations such as the General Data Protection Regulation (GDPR) and standards like ISO/IEC 27001 is a given, ensuring that clients' financial data remains secure against any threats.
The outsourcing industry in the Philippines is also supported by a stable, English-speaking workforce with expertise in financial services. Continuous training and development programs ensure that this talent pool remains adept at using the latest financial tools and technologies, ready to tackle the complex challenges of modern finance and accounting.
The synergy of advanced technology, cost savings, and enhanced CX provided by Philippine finance and accounting outsourcing services offers businesses a competitive advantage. This synergy ensures not only the streamlined and effective management of financial processes but also adds strategic value that can propel businesses forward.
Finance and accounting outsourcing to the Philippines represents a strategic asset for global businesses. Through the use of cutting-edge technology, a focus on customer experience, and the promise of significant cost reductions, the local BPO sector is setting new standards in financial services outsourcing. This sector's growth reflects its critical role in helping businesses optimize their financial operations while focusing on core competencies and growth.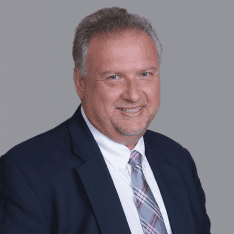 Co-CEO & CCO
US: 866-201-3370
AU: 1800-370-551
UK: 808-178-0977
j.maczynski@piton-global.com
Are you looking for an onshore, nearhsore, or offshore outsourcing solution? Don't know where to start? I am always happy to help.
Let's chat!
Best Regards,
John
Success in outsourcing isn't a matter of chance, but rather the result of a meticulously defined process, a formula that Fortune 500 companies have diligently honed over time. This rigor is a significant factor in the rarity of failures within these industry titans' outsourced programs.
Having spent over two decades partnering with and delivering Business Process Outsourcing (BPO) solutions to Fortune 500 clients, John possesses an in-depth understanding of this intricate process. His comprehensive approach incorporates an exhaustive assessment of outsourcing requirements, precise vendor sourcing, and a robust program management strategy.