Finance and Accounting Outsourcing Philippines: Strategic Financial Solutions for a Global Economy
The Philippines has made a significant mark on the global stage as a hub for finance and accounting outsourcing. With a combination of skilled professionals, cutting-edge technology, and a strategic approach to financial management, the country's BPO industry is transforming the way companies around the world handle their financial operations.
At the heart of this transformation is the deep pool of accounting talent.The workforce is known for its strong command of English, comprehensive training in international accounting standards, and a customer-centric approach that is critical in finance and accounting services. From routine bookkeeping to complex regulatory compliance and financial reporting, Filipino professionals deliver with both precision and efficiency.
The use of advanced technology further amplifies the capabilities of these outsourcing firms. Cloud-based financial solutions offer flexibility and scalability, allowing for real-time access to financial data, which is essential for timely decision-making and strategic planning. RPA streamlines traditional financial processes, minimizing errors and freeing up valuable time for financial analysis and advisory services, which can be crucial for businesses looking to expand or navigate economic challenges.
Outsourcing to the Philippines also provides a strategic advantage in terms of cost management. With competitive pricing structures, businesses can enjoy significant cost savings without compromising on the quality of financial services. This can be particularly advantageous for small and medium-sized enterprises that require access to top-tier financial expertise but may have limited resources.
The finance and accounting services provided by domestic BPO firms are not limited to transactional tasks. They also include strategic financial planning, risk analysis, and management consulting. This comprehensive suite of services ensures that clients receive not just support, but also guidance that can lead to improved financial health and business growth.
Another critical aspect of the services offered by contact centers in the country is their commitment to data security and compliance. Recognizing the sensitive nature of financial data, these firms uphold the highest standards of cybersecurity and adhere to international regulations such as the General Data Protection Regulation (GDPR), ensuring client trust is never compromised.
The BPO industry in the Philippines benefits from the country's strategic geographic location and government support. With policies that encourage foreign investment and infrastructure development specifically geared towards the BPO sector, the Philippines has created an environment that is conducive to the growth of finance and accounting services.
Round-the-clock service is a hallmark of outsourcing providers, aligning with the global nature of business. Whether it's end-of-month reporting or real-time financial query resolution, these firms provide services that transcend time zones, offering constant support to businesses and their stakeholders.
The finance and accounting outsourcing services offered by firms in the Philippines are integral to the financial operations of businesses worldwide. By combining expert knowledge with innovative technology and a commitment to security and compliance, these firms provide solutions that enhance financial processes and contribute to overall business success. As the global economy continues to evolve, the strategic role of thrid-party outsourcing providers in finance and accounting is expected to expand, further solidifying their position as key players in global finance.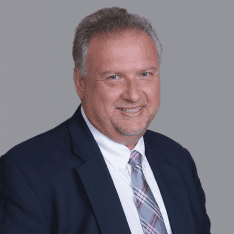 Co-CEO & CCO
US: 866-201-3370
AU: 1800-370-551
UK: 808-178-0977
j.maczynski@piton-global.com
Are you looking for an onshore, nearhsore, or offshore outsourcing solution? Don't know where to start? I am always happy to help.
Let's chat!
Best Regards,
John
Success in outsourcing isn't a matter of chance, but rather the result of a meticulously defined process, a formula that Fortune 500 companies have diligently honed over time. This rigor is a significant factor in the rarity of failures within these industry titans' outsourced programs.
Having spent over two decades partnering with and delivering Business Process Outsourcing (BPO) solutions to Fortune 500 clients, John possesses an in-depth understanding of this intricate process. His comprehensive approach incorporates an exhaustive assessment of outsourcing requirements, precise vendor sourcing, and a robust program management strategy.