Finance and Accounting (F&A) outsourcing in the Philippines has transformed global financial operations, offering a strategic blend of expertise, innovation, and efficiency. The country has become a hub for F&A services, drawing upon its highly educated workforce, strong command of English, and proficiency in financial management to deliver top-notch services.
The F&A outsourcing sector in the Philippines provides a comprehensive suite of services tailored to the dynamic needs of businesses across various industries. These services range from everyday bookkeeping and payroll processing to intricate financial reporting, auditing, and compliance management. By outsourcing these critical functions to the Philippines, businesses can ensure accuracy, compliance with international standards, and timely financial insights.
The talent pool in the country is well-versed in the latest financial software and analytical tools, enabling them to deliver high-quality services that drive strategic decision-making and operational efficiency. This technological prowess is matched by a deep understanding of international financial regulations, ensuring that outsourced F&A services meet the highest standards of accuracy and regulatory compliance.
Flexibility and scalability are at the core of finance and accounting outsourcing services. Providers can tailor their offerings to match the size and complexity of any business, ensuring that clients receive the most relevant and cost-effective solutions. This scalability allows for seamless adjustments to service levels, accommodating growth, seasonal fluctuations, and changes in the regulatory environment.
One of the most attractive aspects of F&A outsourcing to the Philippines is the significant cost savings it offers. With a lower cost of living and operational expenses, F&A services provide businesses with the opportunity to optimize their financial management costs without compromising on service quality or financial integrity.
The 24/7 operating model of outsourcing firms in the country ensures that global businesses receive continuous support, crucial for time-sensitive financial operations. This uninterrupted service allows for real-time financial processing, reporting, and analysis, which is essential for maintaining up-to-date financial records and making informed business decisions.
Continuous professional development is a hallmark of the offshore F&A outsourcing industry, with a strong emphasis on keeping the workforce abreast of the latest financial trends, technologies, and best practices. This commitment to ongoing education results in a workforce that is not only skilled but also forward-thinking, ready to tackle the challenges of modern financial management.
Data security and confidentiality are paramount in finance and accounting outsourcing, and firms in the Philippines adhere to strict international data protection standards. Robust cybersecurity measures and compliance protocols are in place to protect sensitive financial data, ensuring trust and confidence in the outsourcing partnership.
The supportive environment created by the government has been a driving force behind the success of the F&A outsourcing industry. Initiatives focused on improving education, fostering technological advancement, and creating a business-friendly climate have positioned the Philippines as a leading destination for F&A outsourcing.
Finance and accounting outsourcing to the Philippines offers global businesses a combination of expertise, efficiency, and strategic financial solutions. With its highly skilled workforce, technological sophistication, and commitment to quality, the local F&A outsourcing sector is poised to continue its role as a transformative force in global financial operations.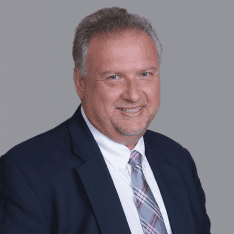 Co-CEO & CCO
US: 866-201-3370
AU: 1800-370-551
UK: 808-178-0977
j.maczynski@piton-global.com
Are you looking for an onshore, nearhsore, or offshore outsourcing solution? Don't know where to start? I am always happy to help.
Let's chat!
Best Regards,
John
Success in outsourcing isn't a matter of chance, but rather the result of a meticulously defined process, a formula that Fortune 500 companies have diligently honed over time. This rigor is a significant factor in the rarity of failures within these industry titans' outsourced programs.
Having spent over two decades partnering with and delivering Business Process Outsourcing (BPO) solutions to Fortune 500 clients, John possesses an in-depth understanding of this intricate process. His comprehensive approach incorporates an exhaustive assessment of outsourcing requirements, precise vendor sourcing, and a robust program management strategy.