The widespread adoption of smart devices and the global shift towards eLearning have made multimedia training increasingly accessible to learners around the world. As we progress into an era defined by digital tools and advanced learning methods, the Philippines has emerged as a significant player in the EdTech outsourcing industry. The country's skilled workforce and cost-effective solutions have attracted businesses and investors from the US, UK, Australia, and Singapore.
Personalized Learning
EdTech companies from the US, UK, Australia, and Singapore are outsourcing to the Philippines to actively promote personalized learning by tailoring educational content to match each learner's unique strengths, skills, and interests. This approach allows these companies to provide customized learning experiences that cater to students' individual needs and preferences, thereby enhancing engagement and outcomes.
Social Learning
By outsourcing to the Philippines, EdTech companies from around the world are embracing social learning through the integration of digital forums, class-wide chatrooms, and open file-sharing and access platforms into their educational offerings. This innovative approach facilitates seamless online communication and support from any location and is being increasingly integrated into curriculums worldwide.
Microlearning
Global EdTech clients are also capitalizing on the expertise of Philippine EdTech outsourcing providers to implement microlearning strategies. By breaking down large-scale educational projects into smaller, manageable modules, these outsourcing providers help their clients motivate and engage students, resulting in improved success rates. Microlearning's potential extends beyond eLearning, with the capacity to revolutionize traditional classroom setups.
Cost-effective Solutions and Skilled Workforce
The Philippines' cost-effective solutions and skilled workforce have made the country an attractive destination for EdTech outsourcing. Companies from the US, UK, Australia, and Singapore have recognized the value offered by Filipino professionals in areas such as Instructional Design, Interactive Course Assembly, Test Preparation, English Language Teaching, Online Courses, and Assessments for Pre-K through K-12, Higher Education, and Corporate customers.
Global Impact of EdTech Outsourcing to the Philippines
By partnering with EdTech outsourcing providers in the Philippines, companies from the US, UK, Australia, and Singapore are transforming the educational landscape on a global scale. These partnerships enable the development and delivery of high-quality, innovative educational solutions that cater to diverse learning needs, ensuring a brighter future for learners worldwide.
The bottom line: The Philippines' emergence as a key player in the outsourcing industry has created opportunities for global EdTech companies to access skilled professionals and cost-effective solutions. By leveraging the expertise of Philippine outsourcing providers, these companies are driving innovation in multimedia training and advanced learning methods, ultimately benefiting learners across the globe.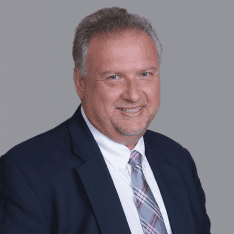 Co-CEO & CCO
US: 866-201-3370
AU: 1800-370-551
UK: 808-178-0977
j.maczynski@piton-global.com
Are you looking for an onshore, nearhsore, or offshore outsourcing solution? Don't know where to start? I am always happy to help.
Let's chat!
Best,
John.
Success in outsourcing isn't a matter of chance, but rather the result of a meticulously defined process, a formula that Fortune 500 companies have diligently honed over time. This rigor is a significant factor in the rarity of failures within these industry titans' outsourced programs.
Having spent over two decades partnering with and delivering Business Process Outsourcing (BPO) solutions to Fortune 500 clients, John possesses an in-depth understanding of this intricate process. His comprehensive approach incorporates an exhaustive assessment of outsourcing requirements, precise vendor sourcing, and a robust program management strategy.