As the education technology (edtech) industry continues to flourish, companies must adapt to remain competitive and cater to the growing demands of their user base. One key strategy that has emerged is outsourcing edtech-related business processes to the Philippines.
Outsourcing Edtech Support Services to the Philippines: A Winning Strategy
Outsourcing to the Philippines offers several benefits. The country boasts a large, educated, and English-speaking workforce that can provide cost-effective, high-quality support services. Additionally, Filipino workers have a strong cultural affinity to the West, enabling them to deliver exceptional customer experiences to users from countries like the United States.
Support Services: What's Being Outsourced?
Edtech companies are outsourcing various support services to the Philippines, including:
Customer support: Handling inquiries, troubleshooting, and providing guidance to users navigating digital platforms and tools.
Technical assistance: Resolving software and hardware issues, managing system updates, and ensuring the smooth functioning of edtech solutions.
Content development: Creating educational materials such as e-books, online courses, and multimedia content to enrich the learning experience.
Data analysis and management: Processing and analyzing user data to optimize platforms, personalize learning experiences, and monitor performance.
Leveraging Technology to Enhance Customer and Student Experiences
Outsourced teams in the Philippines utilize advanced technologies to take customer and student experiences to new heights. Examples include:
Artificial intelligence (AI): AI-powered chatbots and virtual assistants can respond to user inquiries in real-time, providing immediate support and freeing up customer service agents to tackle more complex issues.
Data analytics: Sophisticated data analysis tools enable teams to identify patterns and trends, guiding platform improvements and tailoring content to suit individual learning needs.
Cloud-based platforms: Cloud technology facilitates seamless collaboration between outsourced teams and their clients, streamlining project management and ensuring efficient delivery of support services.
The Future of EdTech and Outsourcing to the Philippines
As the edtech industry continues to evolve, outsourcing to the Philippines is likely to play a significant role in shaping its future. With the ongoing development of new technologies and educational tools, the demand for skilled professionals capable of providing support services will only increase.
In the coming years, we can expect to see the Philippines' outsourcing industry expanding to accommodate a wider range of edtech services, from software development to specialized training for educators. As these partnerships strengthen, the symbiotic relationship between the education technology sector and the Philippine outsourcing industry will contribute to the continued growth and innovation of both fields.
The bottom line: Outsourcing edtech support functions to the Philippines is a strategic move for companies seeking to deliver top-notch support services while remaining cost-effective. By leveraging the skilled workforce and advanced technologies available in the country, edtech players can elevate customer and student experiences, driving satisfaction and loyalty. As the industry continues to evolve and embrace new technologies, BPO to the Philippines will play a crucial role in defining the future landscape of education technology.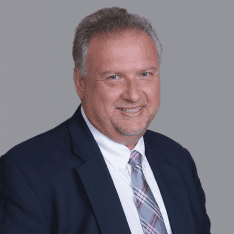 Co-CEO & CCO
US: 866-201-3370
AU: 1800-370-551
UK: 808-178-0977
j.maczynski@piton-global.com
Are you looking for an onshore, nearhsore, or offshore outsourcing solution? Don't know where to start? I am always happy to help.
Let's chat!
Best,
John.
Success in outsourcing isn't a matter of chance, but rather the result of a meticulously defined process, a formula that Fortune 500 companies have diligently honed over time. This rigor is a significant factor in the rarity of failures within these industry titans' outsourced programs.
Having spent over two decades partnering with and delivering Business Process Outsourcing (BPO) solutions to Fortune 500 clients, John possesses an in-depth understanding of this intricate process. His comprehensive approach incorporates an exhaustive assessment of outsourcing requirements, precise vendor sourcing, and a robust program management strategy.