In the digital age, the education sector has transformed remarkably. With the rise of e-learning platforms, digital tutorials, and virtual classrooms, the demand for behind-the-scenes technical and administrative support has never been higher. India, a country renowned for its IT prowess and burgeoning tech startups, is emerging as a global hub for Edtech Business Process Outsourcing (BPO).
Historically, the country has been the go-to destination for IT and software outsourcing, credited to its large pool of talented IT professionals and cost-effective services. These inherent advantages have made it a natural fit for the Edtech industry, which relies heavily on digital interfaces, cloud-based solutions, and data management.
The integration of technology in education requires significant backend support. For instance, e-learning platforms need constant updates, maintenance, and user support. As schools and institutions globally adopt these platforms, ensuring seamless user experience becomes paramount. Here's where Edtech BPO services step in, offering tailored IT solutions, software development, app maintenance, and customer support.
But it's not just about technical support. The administrative side of education, such as admissions, enrollment, course management, and certifications, also requires efficient handling. With the sheer volume of students leveraging online education, managing these processes manually isn't viable. Edtech BPOs in India are addressing this challenge by providing data processing, record maintenance, and other essential back-office functions.
Furthermore, content development is another crucial area where BPOs are making a significant impact. Creating quality educational content is no small feat. It requires subject matter experts, graphic designers, video editors, and content strategists to come together. Many Edtech firms are partnering with BPOs to outsource content creation, ensuring high-quality, updated, and engaging learning materials for students.
The surge in online education also brings forth another challenge – data security. With personal details of students, their academic records, payment details, and other sensitive information stored digitally, safeguarding this data is crucial. Recognizing this need, the nation's BPOs are offering cybersecurity solutions tailored for the education sector, ensuring the safety and privacy of both institutions and students.
The success of Edtech BPO isn't just due to the demands of the digital transformation in education. Several intrinsic factors make the country a preferable destination for Edtech outsourcing. Firstly, the time zone difference works in favor of Western companies, allowing for round-the-clock services. Secondly, the English proficiency of professionals in the Indian BPO sector ensures clear communication, vital for tasks like customer support and content creation. Lastly, the government's supportive policies, infrastructure development, and investment in the IT sector provide a conducive environment for BPO growth.
But, like every industry, challenges exist. One of the primary concerns is the rapid evolution of technology. BPOs need to stay updated with the latest tech trends, tools, and software to remain relevant. Training and upskilling employees become essential. Moreover, with the education technology industry's growth, the competition among BPOs intensifies, requiring them to consistently deliver top-notch services and innovate.
The world leans more towards digital education, the role of edtech BPOs, especially in India, becomes increasingly crucial. From technical support, administrative processes, content creation, to data security, BPOs are the backbone ensuring the smooth functioning of online education platforms. With its combination of skills, cost-effectiveness, and a conducive business environment, the country stands tall as a preferred destination for Edtech outsourcing, promising quality and innovation in equal measure.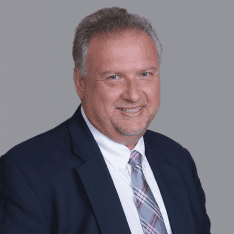 Co-CEO & CCO
US: 866-201-3370
AU: 1800-370-551
UK: 808-178-0977
j.maczynski@piton-global.com
Are you looking for an onshore, nearhsore, or offshore outsourcing solution? Don't know where to start? I am always happy to help.
Let's chat!
Best Regards,
John
Success in outsourcing isn't a matter of chance, but rather the result of a meticulously defined process, a formula that Fortune 500 companies have diligently honed over time. This rigor is a significant factor in the rarity of failures within these industry titans' outsourced programs.
Having spent over two decades partnering with and delivering Business Process Outsourcing (BPO) solutions to Fortune 500 clients, John possesses an in-depth understanding of this intricate process. His comprehensive approach incorporates an exhaustive assessment of outsourcing requirements, precise vendor sourcing, and a robust program management strategy.