E-Commerce Outsourcing Philippines: The Digital Gateway to Enhanced Operations
The e-commerce landscape has undergone a tectonic shift in recent years, fueled by technological advancements, changing consumer behavior, and the global push towards digitalization. As online marketplaces burgeon and competition intensifies, the need for streamlined, efficient operations becomes paramount. Enter the Philippines: a rising titan in e-commerce outsourcing, facilitating businesses to optimize, scale, and thrive in the digital realm.
The country's ascent as a hub for e-commerce outsourcing is underpinned by a confluence of factors. At the heart of this dynamic is the country's robust foundation in the Business Process Outsourcing (BPO) industry. Having garnered accolades for excellence in areas like customer support and back-office operations, the nation naturally transitioned into serving the multifaceted needs of the e-commerce sector.
A pivotal advantage offered by the Philippines is its rich talent pool. With a youthful demographic well-acquainted with digital tools and platforms, businesses find in the country a workforce that understands the intricacies of online commerce. Be it product listing, digital marketing, inventory management, or customer query resolution, Filipino professionals bring to the table a blend of expertise and enthusiasm.
It's not merely about manpower. The nation has proactively nurtured a digital ecosystem conducive to e-commerce growth. High-speed internet connectivity, state-of-the-art IT infrastructure, and a keen emphasis on data security position the country as a reliable partner for e-commerce ventures. Moreover, its alignment with global e-commerce platforms and payment gateways ensures seamless integration and operations for businesses.
A significant draw for businesses, especially startups and SMEs, is the cost efficiency the Philippines offers. In the high-stakes world of e-commerce, where margins are often tight, the ability to access top-tier outsourcing services without straining the budget is invaluable. By leveraging the country's services, businesses can achieve operational excellence, enhance customer experience, and bolster their bottom line.
The Asian BPO powerhouse doesn't merely offer transactional services. With a deep understanding of global e-commerce trends, the nation positions itself as a strategic partner. From insights on emerging consumer behaviors to guidance on tapping into new markets, businesses benefit from the country's holistic approach to e-commerce outsourcing.
Given the rapid pace at which e-commerce is evolving, agility becomes a cornerstone of success. Here again, the Philippines stands out. With its finger on the pulse of technological advancements, the country ensures that businesses remain ahead of the curve, adapting to new tools, platforms, and strategies with ease.
As the world of e-commerce continues its meteoric rise, the challenges it presents are multifaceted. There's the ever-present demand for operational efficiency, the need to deliver exceptional customer experiences, and the challenge of staying competitive in a saturated market. The country, with its amalgamation of talent, technology, and strategic insight, emerges as a beacon for businesses navigating these complexities.
In the dynamic theater of e-commerce, having a partner that understands the nuances, challenges, and opportunities is critical. The Philippines, with its robust e-commerce outsourcing offerings, serves as that invaluable ally for businesses globally. For enterprises seeking to optimize their online operations and carve a niche in the digital marketplace, the Philippines offers a gateway to success.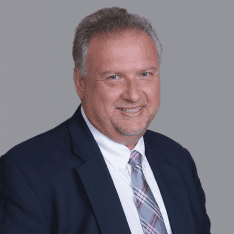 Co-CEO & CCO
US: 866-201-3370
AU: 1800-370-551
UK: 808-178-0977
j.maczynski@piton-global.com
Are you looking for an onshore, nearhsore, or offshore outsourcing solution? Don't know where to start? I am always happy to help.
Let's chat!
Best Regards,
John
Success in outsourcing isn't a matter of chance, but rather the result of a meticulously defined process, a formula that Fortune 500 companies have diligently honed over time. This rigor is a significant factor in the rarity of failures within these industry titans' outsourced programs.
Having spent over two decades partnering with and delivering Business Process Outsourcing (BPO) solutions to Fortune 500 clients, John possesses an in-depth understanding of this intricate process. His comprehensive approach incorporates an exhaustive assessment of outsourcing requirements, precise vendor sourcing, and a robust program management strategy.