E-Commerce Outsourcing India: Powering the Digital Marketplace Revolution  
India's e-commerce landscape has witnessed exponential growth over the past few years. The amalgamation of a digitally literate population, widespread smartphone penetration, and rapid technological advancements have propelled the country to the forefront of the global e-commerce domain. However, sustaining this momentum requires intense backend support, operational efficiency, and technological dexterity. This is where e-commerce outsourcing plays a pivotal role, bridging gaps and amplifying capabilities for businesses across the world.
The nation's allure as an e-commerce outsourcing hub isn't merely based on cost-effectiveness, though that remains a significant draw. The real essence lies in the country's tech-savvy workforce, agile development methodologies, and an intrinsic understanding of the global e-commerce ecosystem. The e-commerce industry is replete with challenges that span inventory management, customer support, data analytics, payment processing, and digital marketing. Outsourcing agencies, with their vast pool of resources and expertise, are adeptly positioned to tackle these multifaceted challenges.
One of the crucial areas where India excels is IT and software development. With the e-commerce sector heavily reliant on seamless platforms and mobile applications, businesses often seek the country's IT professionals' expertise to build robust, scalable, and user-friendly solutions. These digital platforms, developed with a blend of innovative thinking and technical prowess, become the cornerstone of e-commerce operations, ensuring smooth customer experiences and efficient backend processes.
In tandem with technological solutions, the nation's prowess in customer service is another significant aspect of its e-commerce outsourcing appeal. With the ability to provide 24/7 multilingual support, Indian call centers handle customer queries, returns, and complaints with professionalism and efficiency. Their ability to connect and communicate effectively with a global clientele ensures businesses maintain a high standard of customer satisfaction.
E-commerce also thrives on data. Insights derived from user behaviors, purchasing patterns, and browsing habits can inform business strategies and drive revenue. The nation, with its burgeoning analytics sector, offers data processing, analytics, and reporting services that allow e-commerce businesses to understand their audience better and make data-driven decisions.
The real testament to the its e-commerce outsourcing capabilities is the success stories. Numerous global e-commerce giants have established their operational and technical support bases in India, leveraging the talent and infrastructure available. Their continued investment and expansion within the country underscore the value and quality that outsourcing entities bring to the table.
While the advantages are evident, businesses must also be cognizant of potential challenges. Factors such as cultural nuances, the requirement for frequent communication, and meticulous project management can be areas that necessitate attention. But with the right partner and clear operational guidelines, these potential roadblocks can be effectively managed.
As the e-commerce industry continues its upward trajectory, the demand for efficient, cost-effective, and technologically advanced support systems will rise concurrently. India, with its blend of talent, technology, and cost advantages, is set to be at the heart of this global e-commerce revolution, aiding businesses in delivering unparalleled value to their customers and stakeholders.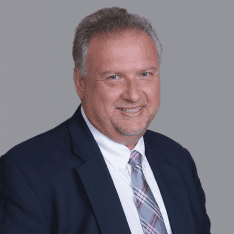 Co-CEO & CCO
US: 866-201-3370
AU: 1800-370-551
UK: 808-178-0977
j.maczynski@piton-global.com
Are you looking for an onshore, nearhsore, or offshore outsourcing solution? Don't know where to start? I am always happy to help.
Let's chat!
Best Regards,
John
Success in outsourcing isn't a matter of chance, but rather the result of a meticulously defined process, a formula that Fortune 500 companies have diligently honed over time. This rigor is a significant factor in the rarity of failures within these industry titans' outsourced programs.
Having spent over two decades partnering with and delivering Business Process Outsourcing (BPO) solutions to Fortune 500 clients, John possesses an in-depth understanding of this intricate process. His comprehensive approach incorporates an exhaustive assessment of outsourcing requirements, precise vendor sourcing, and a robust program management strategy.