E-Commerce Outsourcing India: Pioneering the Digital Retail Revolution
India, with its tapestry of rich traditions, rapidly evolving digital landscape, and formidable workforce, has emerged as a prominent player in the global e-commerce arena. As the nation welcomed the digital revolution with open arms, it subsequently cemented its position in the e-commerce outsourcing sector, becoming an undeniable powerhouse in the industry. This ascension is a manifestation of the nation's dedication to technological prowess, strategic economic planning, and an intrinsic drive to deliver excellence.
The meteoric rise of e-commerce in India can be attributed to a blend of socio-economic factors. The increasing penetration of smartphones, affordable internet, and a burgeoning middle class created an ecosystem conducive for e-commerce to flourish. As digital shopping platforms burgeoned in number, there emerged a parallel need for specialized services – from customer support to inventory management, from product listing to payment gateway integration.
E-commerce outsourcing in the country became the panacea for these multifaceted requirements. With the country's pool of skilled IT professionals and business process outsourcing (BPO) experts, the nation presented an attractive proposition for businesses worldwide. Outsourcing became a strategic move for enterprises aiming to streamline operations, achieve cost efficiencies, and deliver superior customer experiences.
The nation's IT hubs, from Bengaluru to Hyderabad, from Pune to Noida, buzz with activity as they cater to the intricate needs of global e-commerce giants. From front-end development to back-end support, the comprehensive suite of services offered by Indian outsourcing entities is unparalleled. This isn't solely about cost-saving anymore; it's about tapping into India's expertise, innovation, and commitment to excellence.
India has displayed a keen understanding of the dynamic nature of the e-commerce landscape. The retail world is no longer bound by regional constraints, and as shopping patterns evolve, so do the technical and customer service demands. India's ability to adapt, innovate, and provide solutions tailored to these ever-changing requirements is a testament to its standing in the e-commerce outsourcing arena.
A further testament to the BPO powerhouse nation's prowess is its focus on nurturing talent. Institutions across the country offer specialized courses in e-commerce management, digital marketing, and data analytics. This proactive approach ensures a constant influx of professionals, well-versed in the latest industry trends, tools, and technologies.
Nevertheless, challenges in the realm of e-commerce outsourcing are inevitable. Data privacy concerns, rapidly changing consumer preferences, and technological advancements necessitate continuous evolution. However, the resilience and adaptability displayed by Indian enterprises have consistently turned these challenges into opportunities for growth and innovation.
As we cast our gaze forward, the trajectory of e-commerce outsourcing to India appears promising. With advancements in artificial intelligence, machine learning, and augmented reality poised to redefine the e-commerce experience, the country is well-equipped to lead the charge in this digital retail revolution.
The story of e-commerce outsourcing to India isn't just about leveraging technology or tapping into a skilled workforce. At its core, it's a narrative that underscores India's relentless pursuit of excellence, its adaptability, and its commitment to fostering global partnerships. As the world continues to embrace the digital age, India's role as a linchpin in the e-commerce outsourcing domain is undeniably set to amplify.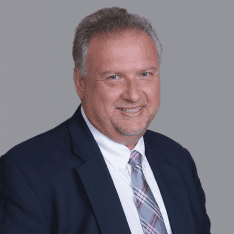 Co-CEO & CCO
US: 866-201-3370
AU: 1800-370-551
UK: 808-178-0977
j.maczynski@piton-global.com
Are you looking for an onshore, nearhsore, or offshore outsourcing solution? Don't know where to start? I am always happy to help.
Let's chat!
Best Regards,
John
Success in outsourcing isn't a matter of chance, but rather the result of a meticulously defined process, a formula that Fortune 500 companies have diligently honed over time. This rigor is a significant factor in the rarity of failures within these industry titans' outsourced programs.
Having spent over two decades partnering with and delivering Business Process Outsourcing (BPO) solutions to Fortune 500 clients, John possesses an in-depth understanding of this intricate process. His comprehensive approach incorporates an exhaustive assessment of outsourcing requirements, precise vendor sourcing, and a robust program management strategy.