As businesses around the globe face an ever-increasing wave of data, managing this data efficiently has become a fundamental challenge. Among the most critical data management activities is document retrieval – a task that can prove to be quite tedious and time-consuming. To manage this task effectively, many businesses are turning to outsourcing, with the Philippines emerging as a preferred destination.
Driving Factors: Cost and Efficiency
The primary reasons why businesses are choosing to outsource document retrieval to the Philippines include cost savings and increased efficiency. The cost of labor in the Philippines is significantly lower compared to many Western countries. Therefore, by outsourcing, businesses can realize considerable savings on operational costs.
Secondly, the Southeast Asian nation offers a workforce that is not only cost-effective but also highly skilled and proficient in English. This proficiency is a vital asset, especially in the document retrieval process, which involves understanding and navigating through complex document structures and content.
Quality and Reliability: The Filipino Advantage
Apart from cost and efficiency, the Philippine workforce's commitment to quality and reliability has made the country a preferred destination for document retrieval outsourcing. Filipino professionals demonstrate strong attention to detail and a commitment to delivering high-quality work, which is essential in document retrieval. They are able to understand and navigate complex databases, ensuring accurate and reliable retrieval of documents.
The country's robust IT infrastructure and stringent data security measures also guarantee that documents are securely handled and retrieved, further enhancing the trust of businesses outsourcing their document retrieval tasks.
Embracing Technology: AI and Automation
The Philippines is not just leveraging its human resources in the field of document retrieval outsourcing; it is also embracing technology. Many outsourcing providers in the country are utilizing AI and automation technologies to streamline the document retrieval process.
AI algorithms can sift through massive amounts of data quickly and accurately, reducing the time required for document retrieval. Meanwhile, automation technologies are used to reduce repetitive manual tasks, allowing employees to focus on more complex and high-value tasks.
Navigating Legal and Compliance Challenges
The document retrieval process is not just about retrieving documents; it also involves ensuring compliance with legal requirements. The Philippines' outsourcing providers have demonstrated a strong understanding of international compliance standards, such as HIPAA and GDPR. They also possess the necessary expertise to navigate through legal complexities involved in document retrieval, giving businesses peace of mind.
Beyond Document Retrieval
While document retrieval is a significant part of the services provided by local outsourcing companies, they offer a whole range of data management services. These include data entry, document management, data analysis, and data security.
By outsourcing these tasks, businesses can focus on their core operations, while also benefiting from the cost-effectiveness, efficiency, quality, and reliability offered by the country's workforce.
The Way Forward
As data continues to grow exponentially, the demand for efficient document retrieval services is set to increase. In this context, the Asian nation, with its blend of cost-effectiveness, skilled workforce, technological prowess, and compliance knowledge, is well-positioned to be a leading hub for document retrieval outsourcing.
Document retrieval outsourcing to the Philippines is not just about cost savings; it's about building a strategic partnership that delivers quality, efficiency, and reliability. As businesses continue to navigate the complexities of the digital age, partnering with the right outsourcing provider in the country could be the key to managing their data effectively and efficiently.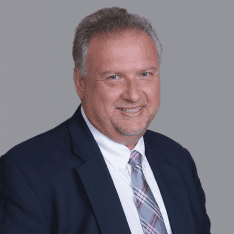 Co-CEO & CCO
US: 866-201-3370
AU: 1800-370-551
UK: 808-178-0977
j.maczynski@piton-global.com
Are you looking for an onshore, nearhsore, or offshore outsourcing solution? Don't know where to start? I am always happy to help.
Let's chat!
Best,
John.
Success in outsourcing isn't a matter of chance, but rather the result of a meticulously defined process, a formula that Fortune 500 companies have diligently honed over time. This rigor is a significant factor in the rarity of failures within these industry titans' outsourced programs.
Having spent over two decades partnering with and delivering Business Process Outsourcing (BPO) solutions to Fortune 500 clients, John possesses an in-depth understanding of this intricate process. His comprehensive approach incorporates an exhaustive assessment of outsourcing requirements, precise vendor sourcing, and a robust program management strategy.