Understanding the cost structure of call centers in the Philippines is integral for any business considering outsourcing. With its growth trajectory firmly pointing upwards, the country's Business Process Outsourcing (BPO) industry has become a sought-after destination for outsourcing, providing exceptional service at competitive rates. Let's delve into the intricacies of the cost structure of contact centers and highlights the importance of comprehending these financial dynamics.
Cost Structure Explained
At the heart of any outsourcing decision are the economics. Call center costs in the country can be considerably lower than in countries like the United States, Europe, or Australia, primarily due to lower labor and operational costs. However, the final pricing depends on a constellation of factors:
Number of Seats: The number of agents needed for a specific project can greatly influence the pricing. Economies of scale come into play here.
Contract Length: The duration of the contract, whether short-term or long-term, affects the cost. Long-term contracts can sometimes attract more favorable rates.
Agent Expertise: The complexity of the services required, which determines the expertise level of the agents involved, can significantly influence the cost.
Operating Days and Hours: If the operation needs to run 24/7 or during specific time zones, it will reflect in the pricing.
Key Performance Indicators (KPIs): Meeting certain KPIs, especially those requiring more complex or high-quality service, may also impact cost.
The Significance of Understanding the Cost Structure
Understanding these cost components is critical for businesses to make informed decisions about outsourcing. A well-informed decision goes beyond just looking at the bottom-line numbers. It's about understanding the value proposition, recognizing what each cost component represents, and how it contributes to the overall service quality.
Businesses must be wary of the lure of low rates. While tempting, especially for startups or SMEs, the old adage "you get what you pay for" often rings true in the outsourcing industry. Low-cost providers may not have the resources to hire the best English-proficient talent or invest in state-of-the-art facilities and advanced technology, which can result in compromised service quality and a negative impact on customer experiences.
Conversely, higher rates can sometimes indicate better service quality, but it is not always the case. Thus, understanding the cost structure and what each component represents can help businesses identify true value for money.
Research is Key
A crucial step before entering into an outsourcing partnership is diligent research. A careful review of past client reviews, the provider's service quality, technological capabilities, and compliance standards is as important as understanding the cost structure.
In today's cut-throat business environment, the quality of contact center services often weighs more heavily than low hourly rates. Hence, comprehending the cost structure is not just about finding the lowest costs, but more importantly, about understanding what you are paying for, and ensuring you are getting the quality of service your business requires to thrive. It's important to understand that there's a cost to providing high-quality services.
Knowledge of the cost structure is vital for outsourcing success. It helps businesses unlock the full potential of the BPO industry, not only to save costs but also to leverage the talent, expertise, and customer service excellence that Philippine call centers can offer.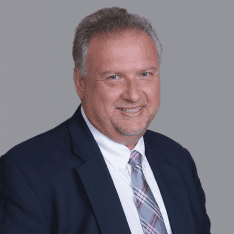 Co-CEO & CCO
US: 866-201-3370
AU: 1800-370-551
UK: 808-178-0977
j.maczynski@piton-global.com
Are you looking for an onshore, nearhsore, or offshore outsourcing solution? Don't know where to start? I am always happy to help.
Let's chat!
Best,
John.
Success in outsourcing isn't a matter of chance, but rather the result of a meticulously defined process, a formula that Fortune 500 companies have diligently honed over time. This rigor is a significant factor in the rarity of failures within these industry titans' outsourced programs.
Having spent over two decades partnering with and delivering Business Process Outsourcing (BPO) solutions to Fortune 500 clients, John possesses an in-depth understanding of this intricate process. His comprehensive approach incorporates an exhaustive assessment of outsourcing requirements, precise vendor sourcing, and a robust program management strategy.