Data Annotation Outsourcing Philippines: Harnessing the Power of Precise Data for AI Development
In the burgeoning field of Artificial Intelligence (AI) and Machine Learning (ML), the value of accurate and high-quality datasets cannot be overstated. For AI models to perform optimally, they require vast amounts of data that are meticulously annotated and labeled. Enter the Philippines, rapidly solidifying its position as a hub for data annotation outsourcing.
From its vantage point, the Philippines offers the global tech community a strategic advantage. The country, known for its robust Business Process Outsourcing (BPO) sector, has now extended its expertise to the realm of data annotation. But why is this nation emerging as a favorite destination for such tasks? Let's delve deeper.
The primary allure of the Southeast Asian BPO powerhouse as an outsourcing destination lies in its skilled workforce. The nation is home to a young, English-proficient population with a strong inclination towards technology. Universities and training institutions across the country churn out graduates well-versed in the nuances of data processing, making them ideally suited for meticulous tasks like data annotation.
The cost-effectiveness of Filipino labor cannot be overlooked. Outsourcing data annotation tasks to the Philippines allows tech companies to achieve significant cost savings without compromising on the quality of work. Such financial efficiency allows businesses to redirect funds to research and development, propelling further innovations in AI.
In the realm of AI, where projects often involve multilingual datasets, the country's diverse linguistic background comes to the fore. With over a hundred languages spoken across the archipelago, the Filipino workforce can provide nuanced data annotations for a myriad of languages. This linguistic diversity ensures that AI models trained using data annotated in the Philippines are well-equipped to understand and process multiple languages with ease.
Furthermore, the time zone advantage that the nation offers plays a pivotal role in its appeal as an outsourcing destination. With a strategic geographic location, the Philippines is favorably positioned to cater to businesses from both the East and the West. This ensures round-the-clock operations and faster turnaround times for projects, a crucial factor in the rapidly evolving AI industry.
Infrastructure also plays a vital role in the success of the data annotation domain. Over the years, the country has made significant investments in bolstering its IT infrastructure. High-speed internet, state-of-the-art facilities, and robust data protection protocols ensure that companies outsourcing their data annotation needs are assured of timely and secure deliveries.
The local government, recognizing the potential of the AI sector, has undertaken initiatives to foster growth. Incentives, tax breaks, and training programs are being rolled out to support the data annotation industry, making the country an even more attractive proposition for global tech giants.
But beyond the tangible benefits, it's the intangible factors that truly set the country apart. The nation's work culture, characterized by diligence, attention to detail, and a strong sense of accountability, ensures that tasks, no matter how intricate, are executed with precision. This dedication to excellence makes the Philippines a reliable partner in the world of data annotation.
As the AI industry continues its upward trajectory, the demand for high-quality, accurately annotated data will only grow. The Philippines, with its unique blend of skills, infrastructure, and cost-effectiveness, is poised to meet this demand head-on. For companies looking to harness the full potential of AI, turning to the the Asian nation for their data annotation needs may well be the key to unlocking unprecedented success.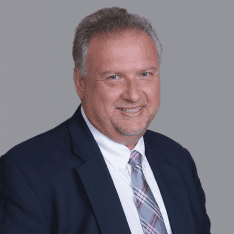 Co-CEO & CCO
US: 866-201-3370
AU: 1800-370-551
UK: 808-178-0977
j.maczynski@piton-global.com
Are you looking for an onshore, nearhsore, or offshore outsourcing solution? Don't know where to start? I am always happy to help.
Let's chat!
Best Regards,
John
Success in outsourcing isn't a matter of chance, but rather the result of a meticulously defined process, a formula that Fortune 500 companies have diligently honed over time. This rigor is a significant factor in the rarity of failures within these industry titans' outsourced programs.
Having spent over two decades partnering with and delivering Business Process Outsourcing (BPO) solutions to Fortune 500 clients, John possesses an in-depth understanding of this intricate process. His comprehensive approach incorporates an exhaustive assessment of outsourcing requirements, precise vendor sourcing, and a robust program management strategy.