Customer Support Philippines: Pioneering Outsourced CX Excellence Through Call Center Expertise
In the bustling arena of global commerce, the dictum "customer is king" has never resonated more profoundly. Today, exceptional Customer Experience (CX) isn't just a competitive advantage; it's a cornerstone of brand loyalty and growth. At the intersection of this CX revolution stands the Philippines, with its world-class call centers, propelling the outsourcing paradigm to new heights.
The essence of CX lies in understanding, empathy, and timely resolution. The Southeast Asian BPO powerhouse, renowned for its customer support prowess, seamlessly melds these elements, offering businesses an outsourced solution that doesn't feel "outsourced" to the end customer. Instead, each interaction is imbued with the warmth and understanding characteristic of Filipino hospitality, creating memorable touchpoints that foster brand affinity.
Amidst the technological advancements, the call center remains a vital channel for customer support. Filipino agents, equipped with both technical know-how and innate interpersonal skills, navigate complex queries, ensuring every caller feels heard, valued, and assisted. From troubleshooting technical issues to addressing product queries, the depth and breadth of support offered are both comprehensive and compassionate.
But the brilliance of customer support in the Philippines goes beyond individual interactions. It's in the holistic approach to CX. Recognizing that modern consumers engage across multiple channels, Filipino call centers integrate seamlessly with other support mediums, be it chat, email, or social media. This omnichannel strategy ensures consistency in support, building a cohesive brand narrative that reinforces trust.
Outsourcing, traditionally viewed as a cost-saving maneuver, is redefined in the country. Here, it's about value addition. By outsourcing customer support to Filipino call centers, businesses aren't just optimizing costs; they're elevating their CX game. They're gaining access to a talent pool that's not only skilled but also genuinely invested in customer satisfaction.
Training is paramount in this pursuit of excellence. Regular workshops, exposure to global best practices, and an emphasis on continuous learning ensure that Filipino customer support agents remain at the cutting edge of CX trends. Their ability to adapt, innovate, and deliver is a testament to the country's commitment to outsourced excellence.
As the global business landscape becomes increasingly customer-centric, the importance of exceptional CX cannot be overstated. The Philippines, with its fusion of call center expertise, cultural empathy, and a visionary approach to outsourcing, stands poised to guide businesses in this CX odyssey. Through its unparalleled customer support services, the country offers a promise: every customer, every interaction, will be treated with the utmost care and professionalism, crafting experiences that truly resonate.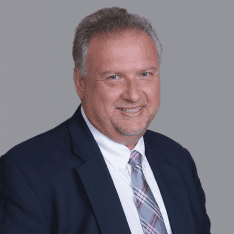 Co-CEO & CCO
US: 866-201-3370
AU: 1800-370-551
UK: 808-178-0977
j.maczynski@piton-global.com
Are you looking for an onshore, nearhsore, or offshore outsourcing solution? Don't know where to start? I am always happy to help.
Let's chat!
Best Regards,
John
Success in outsourcing isn't a matter of chance, but rather the result of a meticulously defined process, a formula that Fortune 500 companies have diligently honed over time. This rigor is a significant factor in the rarity of failures within these industry titans' outsourced programs.
Having spent over two decades partnering with and delivering Business Process Outsourcing (BPO) solutions to Fortune 500 clients, John possesses an in-depth understanding of this intricate process. His comprehensive approach incorporates an exhaustive assessment of outsourcing requirements, precise vendor sourcing, and a robust program management strategy.