Customer Support Outsourcing Philippines: Unlocking Superior Client Experiences
In the intricate tapestry of global business, the Philippines has carved out a distinctive niche, particularly in the realm of customer support outsourcing. With its unique blend of cultural compatibility, linguistic adeptness, and an unwavering commitment to service excellence, the Southeast Asian archipelago has transformed into a powerhouse for businesses aiming to elevate their client interactions.
The country's BPO (Business Process Outsourcing) sector has been a linchpin of the nation's economy for decades. This journey commenced with simple tasks like data entry but has since evolved, with customer support being the cornerstone. Today, when businesses, be it a startup or a multinational, think of outsourcing their customer service, the Philippines invariably finds a mention.
Why has the country emerged as such a crucial player? At its core lies the Filipino workforce. Equipped with a strong command of the English language, thanks to itsAmerican-influenced education system, Filipino professionals possess not just linguistic skills, but a nuanced understanding of Western culture. This ensures that communication barriers, which often plague customer support endeavors, are virtually non-existent.
But language and cultural alignment are just part of the story. The Filipino ethos is deeply rooted in 'Bayanihan', a spirit of communal unity, work, and cooperation. This translates into an intrinsic desire to assist, to understand problems, and to seek resolutions. Thus, when a customer connects with a Filipino support agent, they interact with someone genuinely invested in their issue.
Economically, the nation offers a value proposition that's hard to match. Businesses can avail top-notch customer support services at costs significantly lower than what they'd incur domestically. This cost-benefit, however, doesn't come at the expense of quality. Rigorous training regimes are standard across Filipino customer support centers, ensuring that agents stay updated with the latest product knowledge, technology tools, and soft skills essential for client interaction.
Technological strides have further augmented the country's position. Leveraging advancements like AI-powered chatbots, predictive analytics, and CRM integrations, customer support hubs deliver streamlined, efficient, and timely solutions.
A point of distinction is the wide-ranging industries the country caters to. Whether it's technology, e-commerce, finance, or healthcare, there's a specialized legion of customer support professionals adept at handling sector-specific queries. This bespoke approach ensures that consumers receive precise and relevant solutions.
Data security, a pivotal concern for businesses today, finds stringent adherence in the Philippines. Customer support centers are fortified with robust cybersecurity measures, aligning with global standards, ensuring that client and customer data remain inviolate.
The road ahead is not without challenges. As customer expectations evolve, the BPO industry will need to innovate constantly. Continuous upskilling, investments in newer technologies, and a focus on multi-channel support will be essential.
The Philippines' tryst with customer support outsourcing is a testament to its people, culture, and forward-looking approach. As businesses globally recognize the importance of unparalleled customer experiences as a competitive differentiator, the country stands ready, not just as a service provider, but as a strategic partner in their journey.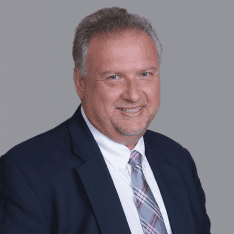 Co-CEO & CCO
US: 866-201-3370
AU: 1800-370-551
UK: 808-178-0977
j.maczynski@piton-global.com
Are you looking for an onshore, nearhsore, or offshore outsourcing solution? Don't know where to start? I am always happy to help.
Let's chat!
Best Regards,
John
Success in outsourcing isn't a matter of chance, but rather the result of a meticulously defined process, a formula that Fortune 500 companies have diligently honed over time. This rigor is a significant factor in the rarity of failures within these industry titans' outsourced programs.
Having spent over two decades partnering with and delivering Business Process Outsourcing (BPO) solutions to Fortune 500 clients, John possesses an in-depth understanding of this intricate process. His comprehensive approach incorporates an exhaustive assessment of outsourcing requirements, precise vendor sourcing, and a robust program management strategy.