Customer Support Outsourcing Philippines: The Pillar of Exemplary Global Service  
The Philippines has solidified its position as a central pillar of exemplary customer support outsourcing, offering tailored global solutions that significantly enhance the customer experience. This strategic industry within the Philippines harnesses the synergy of exceptional English proficiency, cultural affinity for service, and an adeptness in modern communication technologies to provide superior customer engagement.
Outsourcing companies specialize in an extensive array of customer support services, including but not limited to technical support, helpdesk services, customer care, and omnichannel support. This versatility enables them to cater to a variety of industries ranging from technology and e-commerce to healthcare and finance, making the Philippines a versatile partner for international businesses seeking comprehensive customer support solutions.
The workforce in the country, characterized by its strong command of English and a cultural orientation towards hospitality, provides a customer service experience that is both effective and warmly personal. Their ability to empathize and connect with customers across the globe is a distinctive advantage, resulting in higher satisfaction rates and long-term customer loyalty.
Philippine customer support outsourcing is marked by its integration of cutting-edge technology to deliver seamless support across all customer interaction channels. Utilizing state-of-the-art CRM systems, cloud-based communication platforms, and AI-driven assistance tools, these firms ensure that customer inquiries are managed with efficiency, accuracy, and consistency, regardless of the medium.
The scalability of services is a crucial benefit of outsourcing customer support to the Philippines. Firms are adept at adjusting their service offerings to match the fluctuating demand patterns of their clients, ensuring that support remains uninterrupted during peak seasons and cost-effective during quieter periods. This flexibility is key to maintaining the balance between customer demand and operational efficiency.
Cost efficiency is among the top advantages of selecting the Southeast Asian BPO powerhouse for customer support outsourcing. The region's competitive labor market allows for the provision of high-quality services at a lower cost than many Western counterparts, providing substantial savings that businesses can redirect towards growth and innovation initiatives.
Operating 24/7, outsourcing providers cater to the needs of a global customer base across different time zones, providing timely support that is critical to maintaining a positive brand reputation and customer trust. This continuous availability is especially crucial in today's digital-first consumer environment, where quick response times can make a significant difference in competitive markets.
Professional development and continuous learning are deeply ingrained in the Philippine customer support sector, with firms investing in regular training to keep staff updated on the latest service protocols, technologies, and industry trends. This investment in human capital ensures that agents are equipped to handle evolving customer support complexities with expertise and confidence.
Data security and adherence to international compliance standards are top priorities for customer support providers in the country . With rigorous data protection protocols and regular compliance audits, these firms ensure the confidentiality and security of customer data, which is paramount in establishing and maintaining trust in customer relations.
The supportive policies of the local government toward the BPO industry have been instrumental in its success. By creating an enabling environment that includes incentives for technological innovation and workforce development, the government has played a pivotal role in establishing the Philippines as a global leader in customer support outsourcing.
Customer support outsourcing in the Philippines offers businesses worldwide a strategic partnership that is grounded in service excellence, technological sophistication, and economic value. As the industry continues to evolve, the commitment of outsourcing firms to quality, innovation, and customer satisfaction will undoubtedly maintain their status as a pillar of global customer support services.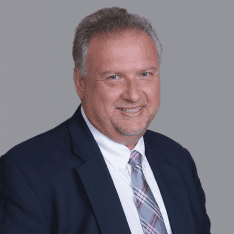 Co-CEO & CCO
US: 866-201-3370
AU: 1800-370-551
UK: 808-178-0977
j.maczynski@piton-global.com
Are you looking for an onshore, nearhsore, or offshore outsourcing solution? Don't know where to start? I am always happy to help.
Let's chat!
Best Regards,
John
Success in outsourcing isn't a matter of chance, but rather the result of a meticulously defined process, a formula that Fortune 500 companies have diligently honed over time. This rigor is a significant factor in the rarity of failures within these industry titans' outsourced programs.
Having spent over two decades partnering with and delivering Business Process Outsourcing (BPO) solutions to Fortune 500 clients, John possesses an in-depth understanding of this intricate process. His comprehensive approach incorporates an exhaustive assessment of outsourcing requirements, precise vendor sourcing, and a robust program management strategy.