Customer Support Outsourcing Philippines: Synergizing Expertise and Efficiency 
The Philippines has solidified its status as a prime destination for customer support outsourcing, delivering services that expertly blend expertise with efficiency. The nation's BPO sector, recognized for its exceptional customer support capabilities, offers global businesses the strategic advantage of synergizing cost-effective operations with a skilled, empathetic workforce.
In this Southeast Asian country, customer support is not merely about handling queries; it's about creating meaningful interactions that build trust and loyalty. The Filipino workforce, with its proficient English language skills and cultural affinity for service, makes every customer interaction count. This customer-centric approach is deeply ingrained in the country's BPO operations, ensuring that clients receive service that goes beyond resolving issues to truly understanding and anticipating customer needs.
BPO companies harness state-of-the-art technology to deliver seamless customer support across various channels. Leveraging omnichannel platforms, they provide a consistent and integrated experience whether customers connect via phone, email, chat, or social media. This seamless integration across channels ensures that the customer journey is uninterrupted and satisfaction is maximized.
The adaptability of customer support services in the Philippines allows for tailored solutions that cater to the diverse needs of businesses across industries. From startups to large-scale enterprises, BPO firms offer scalable support models that adapt to varying demand levels and customer service complexities. This flexibility ensures that businesses can provide quality customer support without the constraints of fixed resource investments.
A key benefit of outsourcing to the Southeast Asian BPO powerhouse is the significant cost savings it offers. Businesses can achieve operational excellence in customer support without incurring the high costs associated with building and maintaining an in-house team. The economic efficiency of outsourcing services enables businesses to reallocate savings to other critical areas, such as product development and market expansion.
Round-the-clock service availability is a hallmark of the offshore BPO industry, crucial for catering to a global clientele across different time zones. This 24/7 support capability ensures that businesses can provide timely responses and maintain a constant connection with their customers, a vital aspect of modern customer service.
Continuous training and development are ingrained in the local BPO culture, ensuring that customer support agents are proficient in the latest communication techniques and industry-specific knowledge. This commitment to ongoing education results in a workforce that is not only skilled but also adaptable to the ever-changing landscape of customer service.
Security and compliance with international standards are top priorities for customer support providers in the Philippines. With robust cybersecurity measures and strict adherence to data protection laws, these firms guarantee the confidentiality and integrity of customer data, fostering trust and long-term partnerships.
The supportive policies of the government have been instrumental in nurturing the growth of the BPO sector. Investments in technology, infrastructure, and education have created a conducive environment for outsourcing companies to thrive and have positioned the Philippines as a global leader in customer support outsourcing.
Customer support outsourcing in the Philippines provides businesses with a strategic opportunity to enhance their customer service offerings. By combining expert communication skills, technological prowess, and a customer-first mindset, offshore BPO companies are ideally positioned to help businesses around the world achieve service excellence and foster enduring customer relationships.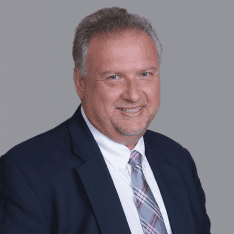 Co-CEO & CCO
US: 866-201-3370
AU: 1800-370-551
UK: 808-178-0977
j.maczynski@piton-global.com
Are you looking for an onshore, nearhsore, or offshore outsourcing solution? Don't know where to start? I am always happy to help.
Let's chat!
Best Regards,
John
Success in outsourcing isn't a matter of chance, but rather the result of a meticulously defined process, a formula that Fortune 500 companies have diligently honed over time. This rigor is a significant factor in the rarity of failures within these industry titans' outsourced programs.
Having spent over two decades partnering with and delivering Business Process Outsourcing (BPO) solutions to Fortune 500 clients, John possesses an in-depth understanding of this intricate process. His comprehensive approach incorporates an exhaustive assessment of outsourcing requirements, precise vendor sourcing, and a robust program management strategy.