In today's ultra-competitive travel industry, providing exceptional customer experience (CX) is crucial for success. UAE-based travel companies are turning to the Philippines for their customer service needs due to the country's large pool of English-speaking, highly educated workers and relatively low cost of labor. Additionally, the Philippines has a deep understanding of the travel and hospitality industries and the specific needs of companies in this field, making it the ideal destination for customer service outsourcing.
According to a report by top research firm Frost & Sullivan, the Philippines is the second largest provider of customer service outsourcing in the world, and the country's business process outsourcing (BPO) industry is projected to grow at a compound annual growth rate of 7% over the next five years. The report attributes the Philippines' success in this arena to the country's focus on providing premium service and its emphasis on building world-class staffing capacity.
One UAE-based travel company that has established successful partnerships with service providers in the Philippines is the Emirates Group. They have been outsourcing their customer support functions for over a decade and have seen significant benefits as a result. Over the past ten years, Emirates Group has improved its CX by providing 24/7 support, increasing customer satisfaction and loyalty.
Etihad Airways is another UAE-based travel company that has seen success with outsourcing customer service to the Philippines. The airline has shifted its customer service to the Philippines to provide support in multiple languages, catering to the carrier's diverse clientele. The airline has also been outsourcing its back-office functions such as ticketing, reservations, and revenue management to the Philippines. This has allowed the company to improve its efficiencies, lower costs, and also provide superior service.
The Southeast Asian archipelago is an ideal destination for customer service outsourcing in the travel industry. The country's highly motivated and experienced workforce, advanced technology, and cost-effectiveness make it the perfect place to provide unparalleled customer service to travel companies in the UAE. The Philippines is revolutionizing the way these companies think about customer service.
The Philippines has built its reputation as an outsourcing powerhouse over the past two decades, and as the industry continues to evolve, it is clear that it will set the standards for outsourced customer service for the travel industry.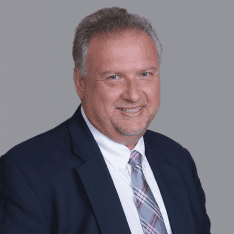 Co-CEO & CCO
US: 866-201-3370
AU: 1800-370-551
UK: 808-178-0977
j.maczynski@piton-global.com
Are you looking for an onshore, nearhsore, or offshore outsourcing solution? Don't know where to start? I am always happy to help.
Let's chat!
Best,
John.
Success in outsourcing isn't a matter of chance, but rather the result of a meticulously defined process, a formula that Fortune 500 companies have diligently honed over time. This rigor is a significant factor in the rarity of failures within these industry titans' outsourced programs.
Having spent over two decades partnering with and delivering Business Process Outsourcing (BPO) solutions to Fortune 500 clients, John possesses an in-depth understanding of this intricate process. His comprehensive approach incorporates an exhaustive assessment of outsourcing requirements, precise vendor sourcing, and a robust program management strategy.