Customer Service Outsourcing India: Elevating Global Brands with Unparalleled Excellence
India has long been recognized for its proficiency in IT services and software development. Still, one facet that often overshadows its global acclaim is its dominance in the field of customer service outsourcing. Through a combination of technological acumen, an expansive workforce, and a relentless commitment to quality, the country has become a cornerstone for businesses worldwide looking to optimize their customer service operations.
It's intriguing to understand how the nation carved its niche in this domain. At the core lies its inherent linguistic diversity. With English being a predominant medium of instruction in schools and colleges, the country boasts a large pool of English-speaking professionals. But the prowess doesn't end there. Many representatives are multilingual and capable of catering to diverse global customers with ease and cultural sensitivity.
The appeal of the South Asian state as a hub for customer service outsourcing isn't limited to language skills. It also offers a cost-effective solution without compromising quality. Labor costs in India are significantly lower than in Western countries, making it an attractive proposition for businesses aiming for operational excellence while managing budgets prudently.
Technology also plays a pivotal role. The nation's BPOs have been quick to adapt to the latest tech trends, integrating AI-driven chatbots, CRM tools, and advanced data analytics into their operations. These integrations enable more streamlined service delivery and valuable insights into customer behavior and preferences, ensuring that businesses remain agile in response to evolving market dynamics.
Training and continuous learning are integral components of the customer service ethos. BPOs invest heavily in training their employees, emphasizing not just product and process knowledge but also soft skills, empathy, and cultural sensitivity. This commitment ensures that every customer touchpoint translates into a positive brand experience.
The scalability offered by Indian contact centers is unparalleled. Whether it's a startup looking for a small team to manage customer queries or a multinational conglomerate requiring an army of representatives to manage global operations, the nation offers solutions tailored to varied business needs.
Challenges are part and parcel of any industry, and customer service outsourcing in the country is no exception. Concerns related to data privacy, varying time zones, and ensuring consistent service quality across the board are omnipresent. Yet, the industry's resilience is evident in its proactive approach to tackling these challenges head-on, through rigorous data protection measures, 24/7 operations, and regular quality audits.
India's customer service outsourcing landscape is a testament to its ability to blend technology, human talent, and operational efficiency seamlessly. As the world of business grows more interconnected and customer expectations continue to rise, the country stands tall, ready to elevate global brands with its unparalleled customer service excellence.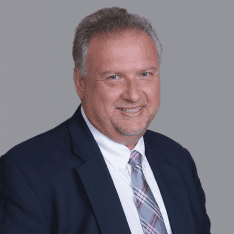 Co-CEO & CCO
US: 866-201-3370
AU: 1800-370-551
UK: 808-178-0977
j.maczynski@piton-global.com
Are you looking for an onshore, nearhsore, or offshore outsourcing solution? Don't know where to start? I am always happy to help.
Let's chat!
Best Regards,
John
Success in outsourcing isn't a matter of chance, but rather the result of a meticulously defined process, a formula that Fortune 500 companies have diligently honed over time. This rigor is a significant factor in the rarity of failures within these industry titans' outsourced programs.
Having spent over two decades partnering with and delivering Business Process Outsourcing (BPO) solutions to Fortune 500 clients, John possesses an in-depth understanding of this intricate process. His comprehensive approach incorporates an exhaustive assessment of outsourcing requirements, precise vendor sourcing, and a robust program management strategy.