Customer Service Outsourcing in the Philippines: Crafting Unforgettable Customer Experiences  
Customer service outsourcing in the Philippines has transcended traditional business practices, emerging as a key strategy for companies aiming to craft unforgettable customer experiences. This archipelago has become a global hub for customer service excellence, distinguished by its high-quality workforce, cultural empathy, and innovative service delivery. The Philippines' BPO industry is not just about managing customer interactions; it's about fostering positive, lasting relationships between brands and their customers.
At the core of the nation's customer service outsourcing success is its highly competent workforce. Filipino professionals are well-known for their exceptional communication skills, friendly demeanor, and customer-centric approach. Their proficiency in English, combined with a natural cultural affinity for hospitality, allows them to handle customer interactions with a level of understanding and warmth that is unmatched. This approach has turned service calls into opportunities for enhancing brand loyalty and customer satisfaction.
The services offered by BPO companies cover a wide spectrum, from voice support and email responses to live chat and social media engagement. They adeptly manage inbound and outbound customer service, technical support, and even cross-sell and upsell services. The ability to provide a seamless omnichannel experience ensures that customers receive consistent and coherent service across all touchpoints, enhancing overall customer experience and engagement.
Cost efficiency is another vital advantage that makes the Philippines an attractive destination for customer service outsourcing. The competitive cost structure in the country, coupled with the high quality of services, allows international businesses to achieve substantial operational savings. These savings can then be reallocated to other critical areas of business, such as product development, marketing strategies, or innovation efforts.
Technological advancement is a cornerstone of the Philippine customer service outsourcing industry. BPOs are equipped with cutting-edge technologies, including AI-powered chatbots, CRM systems, and data analytics tools, which enhance the efficiency and effectiveness of customer service. These technologies enable businesses to offer personalized and proactive service, anticipate customer needs, and resolve issues swiftly, further elevating the customer experience.
The local government plays a crucial role in supporting the customer service outsourcing industry. It has established policies and incentives that encourage investment and growth in the outsourcing sector. Infrastructure development, educational initiatives focused on BPO skillsets, and a stable political environment have provided a solid foundation for the industry's expansion and success.
The resilience and adaptability of customer service outsourcing to the Philippines are demonstrated by its robust response to global challenges. Amidst the COVID-19 pandemic, the industry showcased its agility by transitioning to remote and hybrid work models, ensuring business continuity and the safety of its workforce. This adaptability has been instrumental in maintaining the trust and confidence of international clients.
The customer service outsourcing industry in the countryis well-positioned for continued growth and innovation. With an unwavering commitment to developing the skills of its workforce and embracing new technologies, the industry is set to scale new heights in delivering exceptional customer service. As businesses around the world recognize the importance of customer experience as a key differentiator, the Asian nation stands ready to meet and exceed these evolving demands.
Customer service outsourcing is an industry marked by its dedication to creating memorable customer experiences. Combining a skilled and empathetic workforce with cost-effective operations and technological sophistication, the Philippines continues to set the standard for customer service outsourcing. It remains a preferred choice for businesses seeking to deepen customer relationships and drive long-term loyalty in a competitive global marketplace.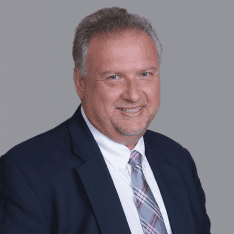 Co-CEO & CCO
US: 866-201-3370
AU: 1800-370-551
UK: 808-178-0977
j.maczynski@piton-global.com
Are you looking for an onshore, nearhsore, or offshore outsourcing solution? Don't know where to start? I am always happy to help.
Let's chat!
Best Regards,
John
Success in outsourcing isn't a matter of chance, but rather the result of a meticulously defined process, a formula that Fortune 500 companies have diligently honed over time. This rigor is a significant factor in the rarity of failures within these industry titans' outsourced programs.
Having spent over two decades partnering with and delivering Business Process Outsourcing (BPO) solutions to Fortune 500 clients, John possesses an in-depth understanding of this intricate process. His comprehensive approach incorporates an exhaustive assessment of outsourcing requirements, precise vendor sourcing, and a robust program management strategy.