What are the essentials of an effective customer-oriented call center?
Essentials of an Effective Call Center
Understanding Customer Needs
Empowering the Employee
Proper Feedback Metrics for Employees
Strong and Experienced Leadership
Established Values and Goals
The main goal of a Philippine call center is to provide world-class service to the customers at the other end of the line. In order to better improve the efficiency of your business, it is imperative that you craft an effective customer-oriented system. To do so, there are a number of essential points you can look into to better transform your business to increase customer satisfaction. These points all aim to accomplish one thing: improve agent-customer interaction.
Read on to learn about the essentials of an effective customer-centered call center.
Essentials of an Effective Call Center
The two main components of call center operations are the agent and the customer. In order to create a more effective system, you must focus on improving their relationship with one another. By focusing on improving each factor, you will be able to create a kind of process that will always have the customer's best wishes in mind.
Establishing customer-oriented values within your employees is key to creating an effective change that will easily spread throughout the company. Once your employees adopt this mindset, their actions will reflect these values as well. In terms of your customers, you must first be aware of what it is your customers are looking for when they avail of your services. This can help you better adjust your processes to fit their needs.
Understanding Customer Needs
An effective customer-oriented call center is aware of the behaviors of their customers. Decisions regarding the company's processes are made based on the information gathered by agents during customer interactions. This information includes the location of residence, socioeconomic status, and household details of the customers. To better understand your customer's needs, you must be able to collect more information about them. You can set up a specialized team that aims to draft new processes and methods of improvement based on this information.
Take note that this type of change can be applied to multiple departments within your business. By receiving the compiled data on customer behavior, teams such as sales and marketing can better plan their approaches. By doing so, these departments turn into more customer-oriented ones. However, in order for your employees to make these information-based decisions, they must first be well trained and empowered enough to apply these changes to their systems.
Empowering the Employee
As a leader, your goal should be to empower your employees to provide the most effective customer-oriented service. Besides training, you must explain to your employees the importance of their work to the company's success. This methodology can better inspire employees to look at their own work ethics and work on any areas for improvement in order to better provide services to customers.
Empowering your employees can also be done through a number of methods. You could start by creating a culture that can help your employees become efficient enough to improve their data-driven decision making. This can be done by allowing your employees to make improvements based on their department's observations. By encouraging innovation, your employees can learn how to creatively solve any problems that may come up with customers. Of course, in order to do so, you must provide your employees with the right tools.
Proper Feedback Metrics for Employees
In order to create an effective customer-oriented call center, you must be able to successfully reach out to your customers and use the information you have gathered to better improve services. Every single decision made should be backed up with data that can prove its probability of success. Utilizing this method reduces the chances of any preventable risks.
This mindset should be something that you teach your employees in order for them to make better data-driven decisions. Provide them with real-time data as well as historical data in order for them to get a better grasp on the types of customers your company usually deals with. You could make use of call center software where your employees can easily search for data that could help them improve relations with customers. Providing your employees with the necessary tools will show them that creating a customer-oriented call center is a whole company effort.
Strong and Experienced Leadership
Changes in your company should not be limited to employees, but also to its leaders. For a successful transition into a more effective customer-oriented call center, this change needs to go through a top-down approach. You must drive in the importance of being customer-oriented in every single aspect of the company. By strengthening relations with your employees, you are uniting the entire company to accomplish one goal.
Be clear with your vision for the company. Be thorough in explaining the values that you would like your company to have. By showing your personal values, your employees will better understand the reason why you set up your company in the first place. Under shared values and goals, you will be able to successfully create an effective customer-oriented call center.
Established Values and Goals
Call centers get hundreds of calls a day. Every single one of your employees will need to provide the same service throughout each department. Now, this may seem like a huge effort, but it is certainly achievable through established values and goals. Through proper training and orientation, your employees can embody the kind of service that you aim to achieve.
However, these values and goals will depend on you. Take note of what kind of customer service you would like to offer and the kind of employees you would like to form. This way, you can solidify your company's values and goals throughout your entire company.
Key Takeaway
To turn your Philippine call center into an effective customer-oriented one, take note of these steps when reevaluating your business processes. In order to introduce these values more to your employees, explain to them the implications of centering all forms of call center work to better serve the customer. As the main goal of call centers is to provide a helping hand to those calling on the other line, directing all efforts to improve customer satisfaction will help you complete the mission your business set out to do.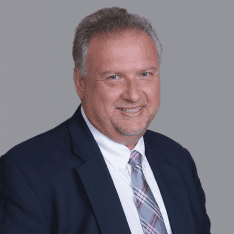 Co-CEO & CCO
US: 866-201-3370
AU: 1800-370-551
UK: 808-178-0977
j.maczynski@piton-global.com
Are you looking for an onshore, nearhsore, or offshore outsourcing solution? Don't know where to start? I am always happy to help.
Let's chat!
Best,
John.
Success in outsourcing isn't a matter of chance, but rather the result of a meticulously defined process, a formula that Fortune 500 companies have diligently honed over time. This rigor is a significant factor in the rarity of failures within these industry titans' outsourced programs.
Having spent over two decades partnering with and delivering Business Process Outsourcing (BPO) solutions to Fortune 500 clients, John possesses an in-depth understanding of this intricate process. His comprehensive approach incorporates an exhaustive assessment of outsourcing requirements, precise vendor sourcing, and a robust program management strategy.