When it comes to luxury hotels, providing exceptional customer service is a crucial aspect of creating a memorable experience for guests and maintaining a positive reputation. Many luxury hotels in the UAE have turned to outsourcing to enhance the guest experience, and the Philippines has become a leading destination for outsourced customer care.
The Southeast Asian nation's outsourcing industry offers remarkable advantages including cost-effectiveness, access to a skilled and talented workforce, strong technology support, and flexibility in scaling the customer service team. Philippine-based customer service representatives are also known for their cultural sensitivity and longstanding familiarity with the hospitality sector, making them well-suited to provide personalized service to international guests.
Omnichannel support is what luxury hotels most appreciate, allowing guests to reach out for assistance through phone, email, chat, IVR, and social media. Guests choose the most convenient method of communication for them and get the support they need promptly.
Another critical factor for luxury hotels considering outsourcing guest services is multilingual support. This is undeniably important for hotels and resorts in the UAE, who host large numbers of international visitors. Guests who can communicate with support staff in their native language feel more comfortable and valued.
Furthermore, in addition to omnichannel and multilingual support, Philippine providers offer 24/7 support to guests, every day of the year. In today's fast-paced and ultra-competitive hospitality industry, this is essential. Guests can reach out for assistance at any time, ensuring that any issues or concerns are addressed promptly and politely.
According to the Boston Consulting Group, outsourcing customer service offshore is a smart business move for companies across various industries. They found that companies that make this move have seen significant improvements in customer satisfaction and operational efficiency, not to mention substantial cost savings.
Outsourcing customer care to the Philippines has become a key strategy for luxury hotels in the UAE and around the world as it enables them to provide a truly elevated guest experience. With the Philippines' skilled workforce and the use of key processes such as multilingual and omnichannel support, premium resorts and hotels can ensure that their guests receive personalized, efficient, and round-the-clock assistance, catering to the diverse needs of guests from all over the world.
Industry analysts have noted that outsourcing customer care to the Philippines is a steadily increasing trend among luxury hotels worldwide, the Emirates included. By entrusting guest services to the agents in the Philippines, hotel management can focus on the core aspects of running a premium establishment and staying competitive in today's hospitality market.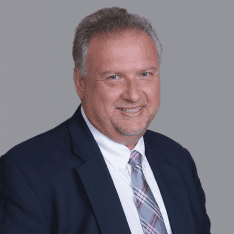 Co-CEO & CCO
US: 866-201-3370
AU: 1800-370-551
UK: 808-178-0977
j.maczynski@piton-global.com
Are you looking for an onshore, nearhsore, or offshore outsourcing solution? Don't know where to start? I am always happy to help.
Let's chat!
Best,
John.
Success in outsourcing isn't a matter of chance, but rather the result of a meticulously defined process, a formula that Fortune 500 companies have diligently honed over time. This rigor is a significant factor in the rarity of failures within these industry titans' outsourced programs.
Having spent over two decades partnering with and delivering Business Process Outsourcing (BPO) solutions to Fortune 500 clients, John possesses an in-depth understanding of this intricate process. His comprehensive approach incorporates an exhaustive assessment of outsourcing requirements, precise vendor sourcing, and a robust program management strategy.