Customer Care Outsourcing to the Philippines: Enhancing Brand Loyalty with Expert Service
Customer care outsourcing to the Philippines has become synonymous with excellence, offering global businesses a strategic advantage in enhancing brand loyalty through expert service. The Philippines, a country with a rich heritage of hospitality and strong communication skills, has positioned itself as a leading destination for customer care solutions that are not only cost-effective but also add significant value to customer interactions.
A Fusion of Expertise and Empathy
At the core of the Philippines' BPO industry's success is its unique fusion of technical expertise and genuine empathy. The country's customer care agents are renowned for their emotional intelligence and ability to forge connections with customers, which are critical components of effective service delivery. This combination ensures that each customer interaction is handled with care, leaving a lasting positive impression that contributes to brand loyalty.
Commitment to Quality and Excellence
Customer support centers in the country are committed to maintaining the highest standards of service quality. They operate with a relentless focus on excellence, continually benchmarking against international standards and adopting best practices to exceed customer expectations. Rigorous training programs and quality assurance measures are integral to their operations, ensuring that service delivery remains top-notch.
Advanced Technology and Infrastructure
The use of advanced technology and state-of-the-art infrastructure enables Philippine customer care providers to provide efficient and innovative solutions to clients. From CRM systems that offer detailed insights into customer preferences to omnichannel platforms that ensure consistency across touchpoints, these centers are equipped to handle the complex needs of modern consumers.
Cultural Affinity and Language Proficiency
The Southeast Asian nation boasts a high level of cultural affinity with Western countries, particularly the United States, due to its historical ties. This cultural compatibility, combined with a highly proficient English-speaking workforce, makes it easier for Filipino agents to understand and meet the expectations of customers from these regions, resulting in smoother and more effective service.
Scalability to Match Business Needs
One of the key benefits of outsourcing customer care to the Philippines is the ability to scale services according to business needs. Whether a company is experiencing rapid growth, launching new products, or adjusting to seasonal demands, Philippine BPOs offer the flexibility to scale operations up or down, ensuring that customer service remains responsive and reliable.
Focus on Customer Satisfaction and Retention
Philippine customer service providers place a strong emphasis on not just resolving issues but also on enhancing overall customer satisfaction and retention. They employ strategies that not only address immediate concerns but also anticipate future needs, thereby fostering a proactive service culture that enhances customer loyalty.
Contribution to Economic Growth
The customer care outsourcing sector is a significant contributor to the Philippine economy, providing employment to millions and generating substantial revenue. The government's support for the BPO industry, through investment incentives and educational programs, has helped sustain its growth and elevate its global competitiveness.
Customer care outsourcing in the Philippines offers businesses an exceptional opportunity to enhance their service delivery and build brand loyalty. With a workforce that combines expertise with empathy, advanced technological capabilities, and a commitment to quality, BPOs are well-positioned to provide world-class customer care that not only meets but often exceeds the expectations of a global clientele.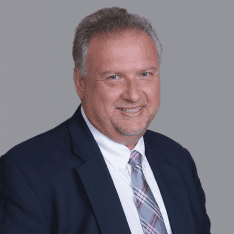 Co-CEO & CCO
US: 866-201-3370
AU: 1800-370-551
UK: 808-178-0977
j.maczynski@piton-global.com
Are you looking for an onshore, nearhsore, or offshore outsourcing solution? Don't know where to start? I am always happy to help.
Let's chat!
Best Regards,
John
Success in outsourcing isn't a matter of chance, but rather the result of a meticulously defined process, a formula that Fortune 500 companies have diligently honed over time. This rigor is a significant factor in the rarity of failures within these industry titans' outsourced programs.
Having spent over two decades partnering with and delivering Business Process Outsourcing (BPO) solutions to Fortune 500 clients, John possesses an in-depth understanding of this intricate process. His comprehensive approach incorporates an exhaustive assessment of outsourcing requirements, precise vendor sourcing, and a robust program management strategy.