Customer Care Outsourcing Philippines: Transforming Global Service Dynamics
The Philippines, known for its pristine beaches, diverse culture, and vibrant cities, has steadily carved a niche for itself in the global business process outsourcing (BPO) landscape. While the country offers a broad spectrum of outsourcing services, customer care stands out as a domain where it has achieved exemplary prowess.
A confluence of factors has propelled the country to the forefront of customer care outsourcing. Firstly, the nation is home to a vast pool of English-speaking professionals. This linguistic advantage, combined with a neutral accent, positions the country ideally to cater to Western clientele.
Beyond language, the intrinsic cultural traits of the nation play a pivotal role. Filipinos are known for their innate warmth, hospitality, and patience. These attributes, deeply ingrained in their culture, translate to a customer care sector that prioritizes empathy, understanding, and genuine human connections. In an era where automation and AI are becoming prevalent, the human touch that the Philippines offers sets it apart.
Supporting this dedicated workforce is a robust educational infrastructure. Numerous institutions across the archipelago provide specialized courses in communication, management, and customer relationship dynamics. This focus on education ensures that the country consistently produces professionals who are equipped to navigate the complex landscape of global customer interactions.
Technology, too, has played a critical role in the rise of the country as a customer care powerhouse. The Asian BPO powerhouse has rapidly adopted state-of-the-art technologies, from CRM platforms and cloud-based solutions to AI-driven chatbots and predictive analytics. This harmonious blend of skilled human resources and cutting-edge technology creates a service environment that is efficient, adaptable, and forward-thinking.
The ascent of the Philippines in the customer care domain hasn't been without challenges. Data protection, maintaining service continuity in the face of natural calamities, and managing a 24/7 operational schedule are areas that require continuous attention. Yet, the country's commitment to excellence has ensured that it deploys innovative solutions to address these challenges. Comprehensive disaster recovery plans, significant investments in cybersecurity, and employee well-being initiatives attest to this dedication.
Diversification is another strength of customer care services in the Philippines. Recognizing the varied needs of global businesses, the nation offers a spectrum of services ranging from voice support and email assistance to social media management and real-time chat support. This ensures that businesses can avail a one-stop solution, tailored to their unique requirements.
Looking to the future, the trajectory for the country in the customer care sector appears promising. As businesses worldwide continue their relentless pursuit of delivering exceptional customer experiences, they will undoubtedly look to partners who can offer a blend of technological sophistication and genuine human connection. Here, the Southeat Asian nation, with its unique amalgamation of skills, culture, and innovation, is poised to lead.
The journey of customer care outsourcing in the Philippines is a testament to the nation's adaptability, dedication, and vision. It showcases the archipelago's ability to harness its strengths, address challenges head-on, and emerge as a trusted partner for businesses across the globe. As the world of customer care continues to evolve, the Philippines stands ready to pioneer the next wave of transformative service solutions.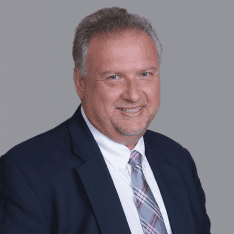 Co-CEO & CCO
US: 866-201-3370
AU: 1800-370-551
UK: 808-178-0977
j.maczynski@piton-global.com
Are you looking for an onshore, nearhsore, or offshore outsourcing solution? Don't know where to start? I am always happy to help.
Let's chat!
Best Regards,
John
Success in outsourcing isn't a matter of chance, but rather the result of a meticulously defined process, a formula that Fortune 500 companies have diligently honed over time. This rigor is a significant factor in the rarity of failures within these industry titans' outsourced programs.
Having spent over two decades partnering with and delivering Business Process Outsourcing (BPO) solutions to Fortune 500 clients, John possesses an in-depth understanding of this intricate process. His comprehensive approach incorporates an exhaustive assessment of outsourcing requirements, precise vendor sourcing, and a robust program management strategy.