Customer Care Outsourcing Philippines: The Emergence of a Customer-Centric Powerhouse
In the ever-evolving landscape of customer service, businesses strive to meet and exceed client expectations while keeping operational costs in check. As global markets continue to be competitive, the quest for outstanding customer care solutions becomes paramount. It's in this context that the Philippines has risen as a top-tier destination for customer care outsourcing, driving excellence and ensuring that businesses around the world maintain their competitive edge.
A blend of cultural, historical, and socio-economic factors positions the Philippines uniquely in the realm of customer service. With its long-standing history of Western influence, Filipinos have cultivated a cultural affinity to the West, particularly the United States. This means they not only speak English with a neutral accent, often preferred by Western consumers, but also understand the cultural nuances that are vital in effective communication.
Further adding to its prowess is the Philippines' educational system that emphasizes English proficiency. Each year, the country produces a significant number of graduates skilled in communication, ensuring a steady stream of talent ready to step into customer care roles. The emphasis on hospitality and "bayanihan" – a local term that refers to the spirit of communal unity and cooperation – is deeply ingrained in the Filipino culture, translating seamlessly into their roles in customer care.
Beyond cultural compatibility, the economic framework of the Philippines also complements its status as an outsourcing hub. With competitive labor costs, businesses can achieve substantial cost savings without compromising on service quality. This fiscal advantage, combined with high-caliber services, has attracted a plethora of global giants to set up their customer care bases in the country.
But the Philippines' rise in customer care isn't just about cost and culture. It's also about innovation and adaptability. As consumer behavior shifts in the digital age, Filipino outsourcing firms have been quick to adapt, implementing the latest technologies such as AI-driven chatbots, CRM systems, and omni-channel support, ensuring clients receive contemporary, top-notch services.
The time zone advantage further amplifies the allure of the Philippines for businesses. With its strategic location, it's poised to offer round-the-clock services to a global clientele, ensuring that customer queries from different parts of the world are addressed promptly.
For businesses considering customer care outsourcing in the Philippines, there are considerations to bear in mind. Establishing clear communication channels, understanding the specific strengths of your Filipino team, and continual training are key to unlocking the full potential of the partnership.
The Philippines has carved a niche for itself in the realm of customer care outsourcing, delivering a blend of cultural resonance, cost-efficiency, and unwavering commitment to service excellence. As businesses globally recalibrate their strategies in a post-pandemic world, aligning with a customer-centric powerhouse like the Philippines seems not just strategic, but imperative for sustained growth and success.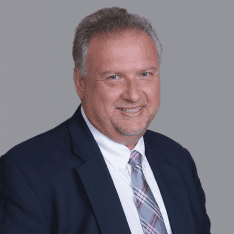 Co-CEO & CCO
US: 866-201-3370
AU: 1800-370-551
UK: 808-178-0977
j.maczynski@piton-global.com
Are you looking for an onshore, nearhsore, or offshore outsourcing solution? Don't know where to start? I am always happy to help.
Let's chat!
Best Regards,
John
Success in outsourcing isn't a matter of chance, but rather the result of a meticulously defined process, a formula that Fortune 500 companies have diligently honed over time. This rigor is a significant factor in the rarity of failures within these industry titans' outsourced programs.
Having spent over two decades partnering with and delivering Business Process Outsourcing (BPO) solutions to Fortune 500 clients, John possesses an in-depth understanding of this intricate process. His comprehensive approach incorporates an exhaustive assessment of outsourcing requirements, precise vendor sourcing, and a robust program management strategy.