Customer Care Outsourcing Philippines: Merging Front- and Back-Office for Seamless CX
In the complex tapestry of today's business processes, customer care stands out as the golden thread binding organizations with their clientele. It represents the company's face, voice, and commitment, reinforcing brand values at every interaction point. As global businesses intensify their pursuit of superior customer experience (CX), many are turning their gaze towards the Philippines, a recognized stronghold of customer care outsourcing that deftly weaves together front and back office functions to present a seamless, integrated customer journey.
The Philippines has long been hailed as a prime destination for Business Process Outsourcing (BPO), and it's not hard to discern why. Blessed with a sizable, English-proficient workforce, the country has mastered the art of providing empathetic and effective front-office customer interactions, from inbound calls to live chats and email support. These interactions, which often form the first impressions for customers, are underpinned by genuine warmth and a keen sense of professionalism – attributes intrinsic to Filipino culture.
Yet, what truly distinguishes the Southeast Asian BPO powerhouse in the realm of customer care outsourcing is its ability to go beyond these primary touchpoints. Recognizing that CX isn't just confined to direct customer interactions, Philippine BPO providers have cultivated a unique offering where front and back office functions coalesce, resulting in a more harmonious and efficient customer journey.
Back office operations, often perceived as behind-the-scenes tasks, have a significant bearing on customer satisfaction. These encompass data processing, order management, billing, inventory management, and more. By synergizing these functions with front-office operations, businesses can achieve quicker resolution times, reduce errors, and offer more personalized service. Imagine a scenario where a customer's query on a billing issue is resolved during a single interaction because the representative has real-time access to back-office data. The result? A satisfied customer and a tangible enhancement in CX.
The country's BPO providers have embraced cutting-edge technologies to further refine this integration. Advanced CRM systems, AI-driven analytics, and cloud platforms enable a fluid exchange of information between front and back-office teams. When infused with the human touch, this technological backbone ensures that customer interactions are not just transactional but transformative.
Cost-effectiveness, another hallmark of Philippine outsourcing, ensures that businesses can avail top-tier customer care services without straining their budgets. By outsourcing both front and back office operations to the Philippines, companies can achieve operational efficiencies, reduced overheads, and, most crucially, an elevated level of customer satisfaction.
Security and compliance, paramount in the customer care domain, are addressed with rigor and precision by BPOs in the Philippines. Rigorous training, stringent data protection measures, and adherence to international standards ensure that customer data remains sacrosanct.
The bottom line, as businesses worldwide reevaluate their customer care strategies in the quest for unparalleled CX, the Philippines emerges as a compelling destination. By seamlessly integrating front and back office operations and overlaying this with the inherent warmth and professionalism of the Filipino workforce, the country offers a blueprint for customer care excellence in the modern age.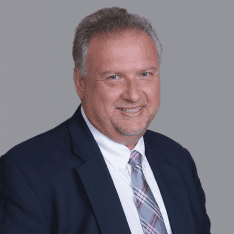 Co-CEO & CCO
US: 866-201-3370
AU: 1800-370-551
UK: 808-178-0977
j.maczynski@piton-global.com
Are you looking for an onshore, nearhsore, or offshore outsourcing solution? Don't know where to start? I am always happy to help.
Let's chat!
Best Regards,
John
Success in outsourcing isn't a matter of chance, but rather the result of a meticulously defined process, a formula that Fortune 500 companies have diligently honed over time. This rigor is a significant factor in the rarity of failures within these industry titans' outsourced programs.
Having spent over two decades partnering with and delivering Business Process Outsourcing (BPO) solutions to Fortune 500 clients, John possesses an in-depth understanding of this intricate process. His comprehensive approach incorporates an exhaustive assessment of outsourcing requirements, precise vendor sourcing, and a robust program management strategy.