Content Moderation Outsourcing India: The Guardian of Digital Realms in a Connected World
In an age dominated by the digital and driven by content, ensuring the sanctity, relevance, and appropriateness of online material is paramount. As user-generated content floods platforms, from social media sites to e-commerce portals, the necessity for meticulous content moderation becomes clear. Stepping up to this challenge, India has emerged as a global frontrunner in content moderation outsourcing, offering a blend of expertise, scalability, and value.
The proliferation of the internet and the exponential growth of digital platforms has brought forth both opportunities and challenges. While it allows brands and businesses to engage with a wider audience and harness the power of community-driven content, it also exposes them to risks. Inappropriate content, misinformation, cyberbullying, or even data breaches can tarnish reputations and compromise user safety. It's in this intricate landscape that India's expertise in content moderation outsourcing becomes invaluable.
Several factors converge to place India at the vanguard of content moderation services. Foremost is the vast talent pool the country boasts. With a burgeoning young population that's not only tech-savvy but also culturally astute, the country offers moderators who understand global nuances, ensuring content resonates while remaining respectful and relevant. Their proficiency in English, coupled with exposure to diverse global cultures, makes them adept at navigating the intricate world of online content.
Beyond human expertise, the nation's solid technological backbone is pivotal. With advancements in AI and machine learning, many content moderation tasks are now automated, flagging potential issues for human moderators to review. Indian outsourcing firms are consistently on the technological forefront, integrating advanced tools with human discretion to ensure optimal results.
Cost-effectiveness further enhances India's appeal in content moderation outsourcing. The nation's competitive labor market, coupled with operational efficiencies, allows businesses to avail world-class services without straining their budgets. This value proposition, combined with high-quality standards, has drawn numerous global giants to entrust their content moderation needs to Indian firms.
Ensuring user trust and brand integrity in the digital age isn't solely about filtering out harmful content; it's also about safeguarding data. Recognizing this, Indian outsourcing firms emphasize stringent data security measures. From GDPR compliance to multi-layered encryption, these entities deploy a gamut of measures to ensure data remains uncompromised.
The synergy between the government and private enterprises in the South Asian nation further elevates the country's content moderation landscape. Initiatives aimed at promoting IT infrastructure, combined with policies that foster innovation, create a fertile ground for content moderation services to flourish.
As the digital tapestry grows ever complex and interwoven, the role of content moderation in ensuring its integrity becomes unequivocal. India, with its blend of human acumen, technological prowess, and commitment to excellence, stands as a sentinel in this domain. By outsourcing content moderation to India, businesses are not just ensuring sanitized and safe digital spaces, but they're also partnering with a nation that understands the pulse of the global digital ecosystem.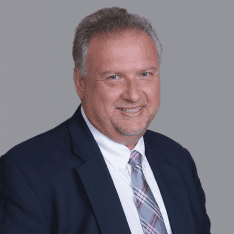 Co-CEO & CCO
US: 866-201-3370
AU: 1800-370-551
UK: 808-178-0977
j.maczynski@piton-global.com
Are you looking for an onshore, nearhsore, or offshore outsourcing solution? Don't know where to start? I am always happy to help.
Let's chat!
Best Regards,
John
Success in outsourcing isn't a matter of chance, but rather the result of a meticulously defined process, a formula that Fortune 500 companies have diligently honed over time. This rigor is a significant factor in the rarity of failures within these industry titans' outsourced programs.
Having spent over two decades partnering with and delivering Business Process Outsourcing (BPO) solutions to Fortune 500 clients, John possesses an in-depth understanding of this intricate process. His comprehensive approach incorporates an exhaustive assessment of outsourcing requirements, precise vendor sourcing, and a robust program management strategy.