India, with its deep-rooted technological advancements and cultural values, has steadily evolved into a contact centre powerhouse, providing exceptional customer service to businesses worldwide. Over the years, the country has continually enhanced its services, ensuring that it remains at the zenith of this industry.
Initially, global organizations were attracted to India due to the promise of cost-effective solutions without compromising on quality. However, it wasn't long before the nation's intrinsic advantages began to shine through, making it a preferred choice for many. The country boasts a vast pool of English-speaking professionals, further enriched by favorable economic policies and infrastructural development.
The cultural milieu of the country plays a pivotal role in this scenario. Historically, Indian society places a great emphasis on respect, patience, and understanding – values that are indispensable in customer-centric industries. This ethos translates to a service industry that goes beyond mere problem-solving, focusing instead on creating a holistic, positive experience for each customer.
But what truly sets India apart is the dedication and expertise of its workforce. Each year, thousands of trained professionals enter the industry, bringing with them a unique blend of technical skills and an innate understanding of global customer dynamics. This dedication to service, combined with a deep cultural emphasis on hospitality and understanding, ensures that every customer interaction is both efficient and empathetic.
Supporting this formidable workforce is the nation's educational system. Numerous institutions across the country offer specialized courses in customer relationship management, communication skills, and other essential areas. This ensures that the industry consistently has access to professionals who are not only technically skilled but also trained in understanding the nuances of customer interactions in a globalized world.
Backing these professionals is a robust technological infrastructure that the nation has tirelessly built over the decades. India has been quick to integrate state-of-the-art technologies, such as AI-driven interfaces, predictive analytics, and cloud solutions, into its contact centre operations. This readiness to embrace and adapt to cutting-edge technologies has ensured that the country remains a trendsetter, always a step ahead in setting global service standards.
Beyond the technology and workforce, another significant strength lies in the nation's adaptability. As customer expectations have evolved, so too have the services offered by Indian contact centres. The seamless integration of omnichannel support, ranging from voice to chat to email, ensures that the customer's journey remains consistent and satisfying, regardless of the medium of interaction.
Of course, the path hasn't been without its challenges. Concerns related to data security, the rapid pace of technological change, and the need for continuous upskilling are realities that India faces. However, the country's inherent problem-solving mindset, coupled with significant investments in cybersecurity and continuous training, ensures that these challenges are met head-on.
Looking ahead, it's clear that India's role in the global contact centre landscape is only set to grow. With emerging technologies on the horizon and a workforce that's always ready to adapt and learn, the future looks promising. As businesses worldwide increasingly recognize the value of top-tier customer service, they will no doubt turn to India, a nation that has consistently proven its commitment to excellence in this domain.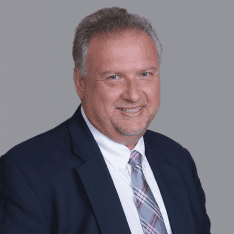 Co-CEO & CCO
US: 866-201-3370
AU: 1800-370-551
UK: 808-178-0977
j.maczynski@piton-global.com
Are you looking for an onshore, nearhsore, or offshore outsourcing solution? Don't know where to start? I am always happy to help.
Let's chat!
Best Regards,
John
Success in outsourcing isn't a matter of chance, but rather the result of a meticulously defined process, a formula that Fortune 500 companies have diligently honed over time. This rigor is a significant factor in the rarity of failures within these industry titans' outsourced programs.
Having spent over two decades partnering with and delivering Business Process Outsourcing (BPO) solutions to Fortune 500 clients, John possesses an in-depth understanding of this intricate process. His comprehensive approach incorporates an exhaustive assessment of outsourcing requirements, precise vendor sourcing, and a robust program management strategy.