Branding and reputation are everything in business. If you don't trust your
target demographic, it's impossible to turn a profit, and long-term viability
goes out the window. You can use contact centre outsourcing to the Philippines to reduce
expenses, but you need to be cautious that you don't partner with a vendor that
will cost you customers because that's akin to corporate suicide.
Modern consumers are a demanding bunch. They expect quality at every touch
point along the journey. And, if they don't get it, a bunch of competitors are
waiting in the wings, ready to take their money and your profits in the
process.
Ecommerce has created a 24/7 marketplace where consumers can access a
seemingly infinite array of choices. Keep them happy, and they will keep coming
back and will tell their friends about your excellent service on social media.
Annoy them with poor customer service, and they will move on after informing
their friends about their lousy experience.
It all adds to a high-pressure market where businesses must deliver quality
and competitive prices to ensure continued business growth and rising profits.
Outsourcing executives must do their due diligence when selecting call centres
in the Philippines to look after their valued customers.
Contact Centre Growth in the Philippines
Over the last two decades, the contact centre industry in the Philippines has seen phenomenal growth. "However, despite the plethora of available services, cost savings should not be the
primary focus when selecting one to partner with for various reasons.
Choosing the right contact centre in the Philippines is critical to your
company's delivering the high level of customer service your clients expect.
Low-cost vendors t do not have the infrastructure and resources to create an
exceptional customer experience. Cheaper prices mean they cannot afford to hire
the talent necessary for pleasant and productive interactions.
Skilled employees can command wages that are double that offered by
lower-tier operators. These skilled contact centre agents are proficient in
English and have exceptional technical skills that allow them to converse with
customers from all levels.
When selecting a contact centre in the Philippines, your search should
include an examination of the vendor's size and location, industry
specialisation, service capabilities, processes, technologies, and the English
language proficiency of all employees.
When you choose a premium vendor, many of your customers calling your
company will have no idea they are talking to someone on the other side of the
world. By the same token, it's quite easy for clients to recognise when a
business has chosen to favour cost-cutting over the quality of service.
The Philippines has earned its reputation as the country of choice for
contact centre outsourcing, but that doesn't mean you will eliminate the risk
of poor service. As with most industries, you will find call centres at varying
performance and service levels, and it will always come down to getting what
you pay for.
For example, it is impossible for an operation that charges US$4-8 an hour
to provide the same quality as a contact centre in the Philippines that charges
US$12-14 an hour. At first glance, the cost savings between the two are
significant. Still, the price discrepancy will pale compared to the number of
customers you will lose due to poor service and a lack of communication skills
on the call centre side.
Communication is critical to the outcome regardless of who is dealing with
your client. Unfortunately, the staff in low-budget contact centres often don't
possess the skills needed to match customer expectations.
The country's top talent is in high demand. Highly educated, skilled, and
experienced agents are familiar with western culture and can create an instant
rapport with your Australian customers. Higher-priced contact centres in the
Philippines can attract these highly skilled workers with better wages and
working conditions, improving quality through reduced staff turnover.
When choosing to add contact centre outsourcing to the Philippines as a
cost-cutting measure, make sure you don't focus on price alone. Remember how
critical customer satisfaction is to your bottom line and adjust your
expectations accordingly. Attempting to reduce your costs by more than 70% will
lead to a reduction in quality, but savings of 50% are still possible without
compromising on the quality your customers know you for.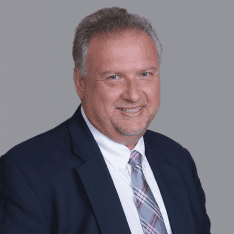 Co-CEO & CCO
US: 866-201-3370
AU: 1800-370-551
UK: 808-178-0977
j.maczynski@piton-global.com
Are you looking for an onshore, nearhsore, or offshore outsourcing solution? Don't know where to start? I am always happy to help.
Let's chat!
Best,
John.
Success in outsourcing isn't a matter of chance, but rather the result of a meticulously defined process, a formula that Fortune 500 companies have diligently honed over time. This rigor is a significant factor in the rarity of failures within these industry titans' outsourced programs.
Having spent over two decades partnering with and delivering Business Process Outsourcing (BPO) solutions to Fortune 500 clients, John possesses an in-depth understanding of this intricate process. His comprehensive approach incorporates an exhaustive assessment of outsourcing requirements, precise vendor sourcing, and a robust program management strategy.