Contact Centre Companies in the Philippines: Orchestrating Superior CX with Technological Ingenuity and Empathy  
Contact centre companies in the Philippines are orchestrating a superior customer experience (CX) by blending technological ingenuity with the intrinsic empathy of Filipino culture. In the heart of Southeast Asia, these companies have become the bastions of a customer service renaissance, showcasing how the right mix of technology and human touch can create a symphony of satisfying interactions that resonate with customers globally.
The Philippine contact centre industry has risen to prominence by recognising that the essence of superior CX lies in understanding and responding to the emotional as well as the practical needs of customers. Agents are the maestros of this delicate balance, empowered by cutting-edge tools like AI, machine learning, and predictive analytics to deliver services that are both efficient and infused with care.
At the forefront of the industry's evolution are the AI-powered systems that provide a foundation for personalised and proactive customer engagements. These systems analyse vast amounts of data to offer insights that anticipate customer needs, enabling Filipino contact centres to not only respond to but also foresee and act upon customer requirements in real-time.
Yet, the deployment of technology never overshadows the value of human empathy that is a signature of Filipino service. Training programs for agents are meticulously crafted, combining technical prowess with soft skills development. Agents are equipped to use technology as a complement to their interpersonal skills, ensuring that every customer feels heard, understood, and valued.
The strategic approach extends to the adoption of omnichannel platforms, providing customers with seamless service whether they reach out via voice, chat, email, or social media. The integration of these channels under one technological umbrella ensures consistency and quality, no matter how or where the customer chooses to engage.
Professional development is a critical pillar in the success of Philippine contact centres. Continuous training ensures that agents stay ahead of the curve, not just in terms of technological trends but also in their ability to connect with customers from diverse cultural backgrounds. This commitment to excellence is what allows these companies to deliver CX that transcends geographical and cultural barriers.
The Philippine government has been instrumental in fostering the growth of the contact centre industry, recognising its potential to drive economic development and enhance the country's global competitiveness. Through incentives for technological innovation and investment in human capital, the government has laid the groundwork for a thriving CX ecosystem.
As these contact centres continue to refine their service delivery, they face the challenge of maintaining the human element that sets them apart. They rise to this challenge by championing a customer-centric culture that permeates every level of their operations, from the C-suite to the front lines.
Contact centre companies in the Philippines are mastering the art of CX by harmonising technological ingenuity with heartfelt empathy. As they orchestrate superior customer experiences, they not only enhance their clients' brand reputation but also reinforce the Philippines' status as a world leader in the contact centre industry.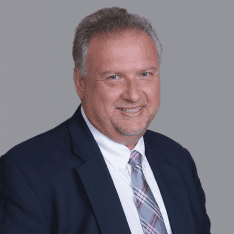 Co-CEO & CCO
US: 866-201-3370
AU: 1800-370-551
UK: 808-178-0977
j.maczynski@piton-global.com
Are you looking for an onshore, nearhsore, or offshore outsourcing solution? Don't know where to start? I am always happy to help.
Let's chat!
Best Regards,
John
Success in outsourcing isn't a matter of chance, but rather the result of a meticulously defined process, a formula that Fortune 500 companies have diligently honed over time. This rigor is a significant factor in the rarity of failures within these industry titans' outsourced programs.
Having spent over two decades partnering with and delivering Business Process Outsourcing (BPO) solutions to Fortune 500 clients, John possesses an in-depth understanding of this intricate process. His comprehensive approach incorporates an exhaustive assessment of outsourcing requirements, precise vendor sourcing, and a robust program management strategy.