Contact Centre Companies in the Philippines: Engineering a CX Revolution with Personalised Solutions  
Contact centre companies in the Philippines are engineering a customer experience (CX) revolution by providing personalised solutions that cater to the diverse and evolving needs of a global clientele. These firms are at the forefront of the industry, showcasing the Philippines as a crucible of innovation where technology and human insight merge to redefine what it means to deliver outstanding service.
In the vibrant economic tapestry of the Philippines, contact centres have become synonymous with exceptional CX, where the customer's voice is not just heard but also understood and valued. The sector has flourished, riding the wave of digital transformation while maintaining the warmth of the Filipino hospitality tradition. This unique combination has resulted in CX solutions that are not only effective but also resonate on a personal level with each customer.
Philippine BPOs have embraced a holistic approach to CX, recognising the intricate relationship between customer satisfaction and business success. They employ advanced analytics and customer relationship management (CRM) tools to craft individualised experiences, ensuring that each interaction is tailored to the customer's history, preferences, and expectations.
The integration of artificial intelligence (AI) into the CX suite has been pivotal. AI-driven systems and chatbots provide customers with immediate, accurate responses, while also freeing up human agents to handle more complex queries. This synergy between technology and human expertise ensures a seamless and efficient service that boosts customer satisfaction and loyalty.
Continuous innovation is the heartbeat of these contact centres, with a constant eye on emerging trends and technologies. They invest in the latest communication platforms and data security measures to stay ahead of the curve, providing peace of mind to customers and clients alike.
Professional development is deeply ingrained in the culture of offshore contact centres. Regular training programs, workshops, and seminars ensure that agents remain at the cutting edge of customer experience practices. This commitment to professional growth translates into a workforce that is not only technically proficient but also adept at creating meaningful connections with customers.
The government's supportive stance has been a significant driver of the contact centre industry's growth. By providing a conducive business environment, investing in robust telecommunications infrastructure, and fostering a highly educated workforce, the government has played an instrumental role in propelling the industry forward.
Despite the rapid pace of technological advancements, contact centre companies in the Philippines have not lost sight of the importance of the human touch. They understand that technology serves to enhance the customer-agent interaction, not to replace it. Agents are trained to use technology as a tool to provide more empathetic, attentive, and personalised service.
As they lead the CX revolution, these companies are continuously refining their strategies to address the challenges of a dynamic market. They are proactive, responsive, and always customer-focused, ensuring that they deliver not just a service but an experience that strengthens the customer-business relationship.
Contact centres in the Philippines are engineering a CX revolution with their personalised, technology-driven solutions. They have become the standard-bearers of an industry that is integral to global business operations, proving that when it comes to customer experience, the Southeast Asian country is not just keeping pace; it is setting the pace.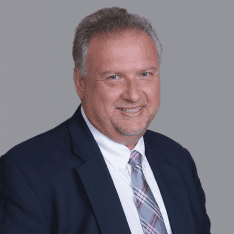 Co-CEO & CCO
US: 866-201-3370
AU: 1800-370-551
UK: 808-178-0977
j.maczynski@piton-global.com
Are you looking for an onshore, nearhsore, or offshore outsourcing solution? Don't know where to start? I am always happy to help.
Let's chat!
Best Regards,
John
Success in outsourcing isn't a matter of chance, but rather the result of a meticulously defined process, a formula that Fortune 500 companies have diligently honed over time. This rigor is a significant factor in the rarity of failures within these industry titans' outsourced programs.
Having spent over two decades partnering with and delivering Business Process Outsourcing (BPO) solutions to Fortune 500 clients, John possesses an in-depth understanding of this intricate process. His comprehensive approach incorporates an exhaustive assessment of outsourcing requirements, precise vendor sourcing, and a robust program management strategy.