Contact Centers Philippines: Synthesizing Expertise and Technology for Superior Customer Engagement
The Philippines has become a global synonym for exceptional contact center services, synthesizing technical expertise and advanced technology to foster superior customer engagement. This industry has burgeoned into a cornerstone of the country's economy, driven by a confluence of factors that have collectively bolstered its global desirability and effectiveness.
At the forefront of the nation's contact center success is its workforce, renowned for its exceptional command of English and a natural inclination towards service. Filipino agents excel in providing empathetic, informed, and efficient customer interactions, enhancing the customer experience and fostering loyalty. This strong customer service culture is deeply rooted in the country's educational system and societal values, which emphasize hospitality and communication skills.
Offshore contact centers are equipped with the latest in communication technology, enabling them to provide a seamless omnichannel experience. Integration across voice, email, live chat, social media, and other digital platforms ensures that customer interactions are consistent and effective, irrespective of the chosen medium. This comprehensive approach is crucial for maintaining customer satisfaction and building lasting relationships in an increasingly digital world.
A key advantage of contact centers is their scalability and flexibility. They offer services that can be swiftly scaled to meet the changing demands of clients, ensuring that support remains uninterrupted and cost-effective. This adaptability is essential in today's dynamic market, where businesses must be agile enough to respond to fluctuating customer needs and market conditions.
Cost efficiency is among the most compelling reasons businesses choose the Southeast Asian country for their contact center needs. The strategic economic positioning of the country allows for the provision of top-tier services at a fraction of the cost of similar operations in Western countries, providing significant savings that can be reinvested in business growth and customer-centric initiatives.
The 24/7 operational capabilities of contact centers cater to the global needs of businesses across different time zones, providing consistent support that aligns with the non-stop nature of the digital marketplace. This round-the-clock availability is critical for maintaining the high level of responsiveness that customers have come to expect.
Professional development and continuous learning are deeply embedded within the contact center industry in the Philippines. Firms invest heavily in training and development programs to ensure staff are up-to-date with the latest trends in customer service, communication technologies, and industry-specific knowledge. This commitment to excellence ensures that Filipino contact center agents remain at the forefront of the industry, equipped to deliver superior service.
Security and privacy are treated with the utmost importance by contact centers in the country. Adhering to international data protection standards and employing rigorous security protocols, these centers ensure the confidentiality and safety of customer information, which is paramount in building and maintaining trust.
The supportive policies of the Philippine government have been instrumental in the expansion of the contact center industry. By incentivizing technological innovation and fostering a skilled workforce, the government has created a favorable environment for the industry to thrive and has reinforced the nation's position as a leading destination for contact center services.
Contact centers in the Philippines offer businesses a strategic partnership that blends expert customer service with technological innovation. As the industry continues to evolve, the commitment of contact centers to quality, adaptability, and customer satisfaction will undoubtedly sustain their status as a benchmark for global customer engagement.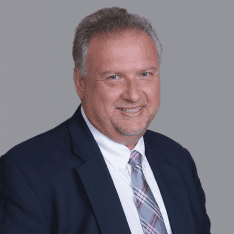 Co-CEO & CCO
US: 866-201-3370
AU: 1800-370-551
UK: 808-178-0977
j.maczynski@piton-global.com
Are you looking for an onshore, nearhsore, or offshore outsourcing solution? Don't know where to start? I am always happy to help.
Let's chat!
Best Regards,
John
Success in outsourcing isn't a matter of chance, but rather the result of a meticulously defined process, a formula that Fortune 500 companies have diligently honed over time. This rigor is a significant factor in the rarity of failures within these industry titans' outsourced programs.
Having spent over two decades partnering with and delivering Business Process Outsourcing (BPO) solutions to Fortune 500 clients, John possesses an in-depth understanding of this intricate process. His comprehensive approach incorporates an exhaustive assessment of outsourcing requirements, precise vendor sourcing, and a robust program management strategy.