Contact Centers India: Nurturing Global Communications with Local Expertise
In an era defined by digital interconnectivity, the importance of efficient communication cannot be understated. Contact centers serve as crucial conduits for this purpose, ensuring businesses maintain valuable connections with their customers, stakeholders, and partners. Within this global tapestry, India has emerged as a beacon for world-class contact center services, deftly interweaving its technological prowess with a legacy of service excellence.
One can't delve into the success story of India's contact centers without acknowledging the human element. The nation boasts a demographic dividend: a young, educated, and dynamic workforce. Fluent in English and often multilingual, these professionals bring to the table not just linguistic skills, but also cultural nuances, ensuring that communication is not just transactional but resonates with understanding and empathy.
This linguistic advantage is further accentuated by rigorous training regimes. Contact centers in India invest heavily in skill development, ensuring agents are proficient in accent neutralization, cultural sensitization, and the nuances of effective communication. This holistic training approach ensures that conversations are handled with sensitivity, competence, and a problem-solving mindset.
Technology, too, plays a starring role in nation's contact center story. The country has kept pace with global advancements, incorporating cloud computing, AI-driven chatbots, voice analytics, and omnichannel support into its contact center framework. Such integration ensures that customers experience seamless support across multiple platforms, from traditional voice calls to emails, chats, and even social media.
The adaptability of their contact centers is another hallmark. Whether catering to banking, healthcare, e-commerce, or tech industries, these centers customize their solutions to align with sector-specific needs. By staying attuned to industry trends and regulatory changes, they ensure that support is not only efficient but also compliant.
Cost-effectiveness remains one of India's standout offerings. Businesses, from startups to multinational corporations, find tremendous value in outsourcing their contact center operations to India. The country's competitive pricing, coupled with its commitment to delivering quality, ensures that organizations can optimize their customer service budgets without compromising on excellence.
Beyond the tangible metrics of cost, technology, and skills, lies its inherent ethos of 'seva' or service. Rooted deeply in the nation's cultural tapestry, this philosophy permeates the contact center industry. Customers aren't just numbers; they are valued patrons, deserving of respect, patience, and the best possible solutions.
India's strategic geographic positioning further accentuates its role as a global contact center hub. Operating in a time zone that bridges the East and the West, Indian contact centers offer 24/7 support, ensuring that customers, regardless of their location, always have access to timely assistance.
As businesses seek to strengthen their customer relationships in a competitive market, India's contact centers emerge as invaluable partners. With a blend of state-of-the-art technology, skilled human resources, cost efficiencies, and a deep-seated culture of service, India reaffirms its position as a global leader in the contact center arena. Collaborating with Indian contact centers isn't merely an operational decision; it's a strategic move towards forging lasting, impactful connections in a digitally connected world.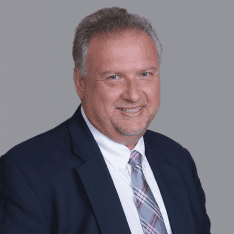 Co-CEO & CCO
US: 866-201-3370
AU: 1800-370-551
UK: 808-178-0977
j.maczynski@piton-global.com
Are you looking for an onshore, nearhsore, or offshore outsourcing solution? Don't know where to start? I am always happy to help.
Let's chat!
Best Regards,
John
Success in outsourcing isn't a matter of chance, but rather the result of a meticulously defined process, a formula that Fortune 500 companies have diligently honed over time. This rigor is a significant factor in the rarity of failures within these industry titans' outsourced programs.
Having spent over two decades partnering with and delivering Business Process Outsourcing (BPO) solutions to Fortune 500 clients, John possesses an in-depth understanding of this intricate process. His comprehensive approach incorporates an exhaustive assessment of outsourcing requirements, precise vendor sourcing, and a robust program management strategy.