Contact Center Services Philippines: Navigating the Future of Customer Interactions 
In the sprawling archipelago of the Philippines, a robust industry has taken root, one that resonates with the melodic tones of voices connecting across oceans, time zones, and cultures. It's the industry of contact center services, and in this realm, the nation has carved a niche for itself as one of the global leaders. While India is often dubbed the "world's back office," the country is fast emerging as the world's voice, bridging companies and their customers through seamless communication channels.
So, what makes the Philippines an epicenter for global contact center operations? Several elements collectively propel the country into this esteemed position.
A primary driving force is its historical connection with the United States. The American colonial period has left an indelible mark on the nation, particularly in its education system where English is a predominant medium of instruction. This historical backdrop translates into a workforce that doesn't just speak English but does so with a neutral accent, making them easily comprehensible to Western audiences.
But it's not just about language proficiency. It's also about the innate Filipino trait of "malasakit," a term that encompasses empathy, care, and genuine concern. This attribute, deeply embedded in the Filipino culture, translates beautifully into the realm of customer service, ensuring that interactions are not just transactional but are laden with warmth and understanding.
Technological advancements further boost the nation's standing in the contact center domain. In a country that's digitally connected and social media-savvy, the leap to integrating cutting-edge technologies such as AI-driven chatbots, advanced analytics, and cloud-based solutions into the contact center framework has been both swift and effective. These technological integrations enable Filipino contact centers to deliver timely, efficient, and tailored solutions to their global clientele.
There's also the aspect of adaptability. The Philippines, having weathered numerous natural calamities and socio-political upheavals, has fostered a resilient and adaptable population. This resilience is evident in the contact center industry as agents easily navigate challenges, be it adapting to a new software rollout, handling a challenging customer, or managing the pressures of peak call times.
A testament to its success in this arena is the sheer number of international companies that have outsourced their contact center operations to the country. From tech giants to retail behemoths, myriad entities trust Filipino contact centers to be the voice and ears of their brands.
But beyond the quantifiable metrics of success, there lies a more profound narrative. It's a story of a country leveraging its strengths, harnessing its cultural traits, and marrying them with technology to create an industry that's not just about answering calls. It's about creating meaningful human connections, understanding the nuances of diverse global customers, and delivering service excellence with unwavering consistency.
As businesses globally evolve in their quest for enhanced customer engagement, the Philippines stands poised at the crossroads of technology and humanity, offering contact center services that are both cutting-edge and deeply human-centric. It is this unique blend that assures the country's position as a preferred destination for global businesses seeking to elevate their customer service standards.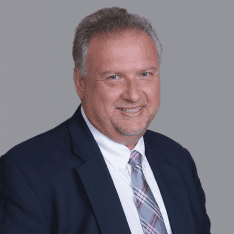 Co-CEO & CCO
US: 866-201-3370
AU: 1800-370-551
UK: 808-178-0977
j.maczynski@piton-global.com
Are you looking for an onshore, nearhsore, or offshore outsourcing solution? Don't know where to start? I am always happy to help.
Let's chat!
Best Regards,
John
Success in outsourcing isn't a matter of chance, but rather the result of a meticulously defined process, a formula that Fortune 500 companies have diligently honed over time. This rigor is a significant factor in the rarity of failures within these industry titans' outsourced programs.
Having spent over two decades partnering with and delivering Business Process Outsourcing (BPO) solutions to Fortune 500 clients, John possesses an in-depth understanding of this intricate process. His comprehensive approach incorporates an exhaustive assessment of outsourcing requirements, precise vendor sourcing, and a robust program management strategy.