Contact Center Services Philippines: Elevating the Importance of CX in a Digital Era
In today's digital age, customer experience (CX) isn't just a buzzword—it's the linchpin that can make or break a brand. As interactions shift from in-person to online platforms, the role of contact centers becomes even more critical in defining how customers perceive a brand. The Philippines, a global leader in the outsourcing industry, has recognized this seismic shift and has been at the forefront, offering exemplary contact center services that prioritize CX above all else.
Philippine call centers have always been lauded for their workforce's fluency in English and their innate cultural affinity with Western customers. But what truly sets them apart in the contemporary landscape is their unwavering focus on delivering top-notch CX. These centers don't just resolve queries; they ensure each interaction leaves a lasting positive impression on the customer, fostering loyalty and repeat business.
With digital transformations sweeping across industries, customers have come to expect instant, efficient, and empathetic service. The Philippines' contact centers are adept at leveraging state-of-the-art technologies, from AI-driven chatbots to advanced CRM systems, ensuring that customers get swift resolutions. However, they balance this tech prowess with a human touch. Filipino agents are trained not just to solve problems but to empathize, relate, and add a personal dimension to each conversation.
The emphasis on CX is also evident in the continual training and skill development programs contact centers invest in. Agents undergo regular sessions on the latest tools, technologies, and soft skills, ensuring they're equipped to handle the ever-evolving demands of global customers. It's not just about addressing the issue at hand but understanding the nuances of each customer's journey and enhancing their overall experience with the brand.
The Philippines understands the immense value of positive word-of-mouth in this interconnected world. A single positive review can sway countless potential customers, while a negative one can equally deter them. By placing CX at the heart of their operations, Philippine call centers act as brand ambassadors, ensuring that each interaction bolsters the brand's image.
The strategic location and time zone of the Philippines make it ideal for serving global customers around the clock. This 24/7 availability, combined with a deep-rooted commitment to CX, means that businesses partnering with Filipino contact centers can rest assured that their customers are in competent hands at all hours.
In a world where products and services are increasingly commoditized, CX emerges as the definitive differentiator. The Southeast Asian nation, with its rich blend of skilled talent, technological infrastructure, and a culture that emphasizes 'malasakit' (deep care and concern), is uniquely positioned to help businesses worldwide realize the true value of outstanding CX.
For enterprises looking to thrive in this digital era, where customer expectations are sky-high, turning to the Philippines' contact center services can be the strategic move that sets them apart in a crowded marketplace. After all, in the age of the customer, the brands that prioritize CX are the ones that will invariably rise to the top.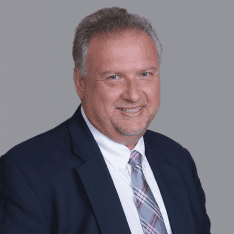 Co-CEO & CCO
US: 866-201-3370
AU: 1800-370-551
UK: 808-178-0977
j.maczynski@piton-global.com
Are you looking for an onshore, nearhsore, or offshore outsourcing solution? Don't know where to start? I am always happy to help.
Let's chat!
Best Regards,
John
Success in outsourcing isn't a matter of chance, but rather the result of a meticulously defined process, a formula that Fortune 500 companies have diligently honed over time. This rigor is a significant factor in the rarity of failures within these industry titans' outsourced programs.
Having spent over two decades partnering with and delivering Business Process Outsourcing (BPO) solutions to Fortune 500 clients, John possesses an in-depth understanding of this intricate process. His comprehensive approach incorporates an exhaustive assessment of outsourcing requirements, precise vendor sourcing, and a robust program management strategy.