Contact Center India: Driving Global Customer Engagement Through Seamless Interactions
India has historically been at the vanguard of the contact center revolution. From its early days as an offshore destination providing cost-effective solutions to now being a leader in value-driven, customer-centric services, the country's trajectory in the contact center landscape has been meteoric. The evolution is driven not just by its vast pool of talented professionals but also by its readiness to embrace technological advancements and an innate understanding of global customer service nuances.
One of the hallmarks of its success in the contact center domain is its versatility. From handling straightforward customer queries to addressing complex technical challenges, Indian contact centers have showcased unmatched dexterity. This versatility is further augmented by the multilingual capabilities of the workforce. With English being widely spoken and understood, and with professionals often fluent in multiple regional languages and even international languages, the nation offers a truly global solution.
The technological infrastructure supporting the India's contact centers is world-class. High-speed internet, redundancy systems, secure data handling, and robust software solutions ensure that operations run smoothly, without glitches. This infrastructure becomes even more vital as the world moves towards an era where remote work is not just an option but, in many cases, a preferred mode of operation.
Yet, technology alone isn't the story. What truly sets the country apart is its human touch. The cultural emphasis on hospitality and service means that every interaction is approached with genuine care and a desire to assist. This translates into better customer experiences, repeat engagements, and, ultimately, brand loyalty.
In recent years, there's been a noticeable shift from transactional interactions to more relationship-based communications. Contact centers are at the forefront of this change, employing tools like AI and data analytics to understand customer behavior better and predict needs. Such predictive analysis allows agents to offer more personalized solutions, often anticipating issues before they become problems.
Training is a cornerstone of the contact center industry in the nation. With a focus on continuous learning and improvement, agents are regularly updated about industry best practices, new technologies, and soft skills that enhance customer interactions. This commitment to training ensures that the services provided are not just in line with current industry standards but often exceed them.
Another pivotal factor is the scalability that outsourcing providers can offer. Be it a startup requiring a small team or a global giant needing a workforce of thousands, the country has the infrastructure and human resources to cater to all scales of operation. This scalability, combined with flexibility in terms of service offerings, makes it a preferred choice for businesses worldwide.
As we move into an era where customer experience is set to be the key differentiator between brands, the role of call centers becomes even more critical. With the nation's combination of technological acumen, skilled workforce, and service ethos, it is perfectly positioned to lead this change. Businesses looking for a partner that understands the intricacies of global customer engagement, offers solutions that are both innovative and effective, and is committed to driving value at every touchpoint, need look no further than India.
Contact centers in the country are not just about answering calls; they're about building relationships, understanding the global customer psyche, and ensuring that every interaction adds value to the customer journey.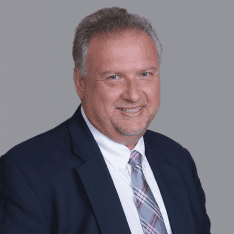 Co-CEO & CCO
US: 866-201-3370
AU: 1800-370-551
UK: 808-178-0977
j.maczynski@piton-global.com
Are you looking for an onshore, nearhsore, or offshore outsourcing solution? Don't know where to start? I am always happy to help.
Let's chat!
Best Regards,
John
Success in outsourcing isn't a matter of chance, but rather the result of a meticulously defined process, a formula that Fortune 500 companies have diligently honed over time. This rigor is a significant factor in the rarity of failures within these industry titans' outsourced programs.
Having spent over two decades partnering with and delivering Business Process Outsourcing (BPO) solutions to Fortune 500 clients, John possesses an in-depth understanding of this intricate process. His comprehensive approach incorporates an exhaustive assessment of outsourcing requirements, precise vendor sourcing, and a robust program management strategy.