Contact Center Companies Philippines: Mastering Strategy for Next-Level Customer Experience  
Contact centers in the Philippines are scripting a success story by mastering strategic approaches to deliver a next-level customer experience (CX). In the ever-evolving landscape of global business services, these companies have positioned themselves as strategic partners to brands, underpinning their success with a fusion of innovative CX strategies and the unparalleled customer service ethos for which Filipinos are known.
The strategic prowess of these contact center companies lies in their ability to blend global best practices with local insights. They leverage the Asian nation's cultural nuances, which emphasize 'pakikisama' and 'bayanihan,' translating these concepts into a collaborative and supportive CX that resonates with customers worldwide. By doing so, they create a customer service experience that's not only effective but also fosters a sense of community and loyalty.
The core of the strategic approach in contact centers is a profound understanding of the customer's voice. Agents are trained to listen actively, respond with agility, and provide solutions that go beyond the immediate interaction. This customer-centric strategy is reinforced by the deployment of sophisticated CX technologies that empower agents with real-time data and analytics, enabling them to make informed decisions that enhance customer satisfaction.
Philippine contact center companies are also strategic in their operational execution. They employ a multi-tiered service model that allows for scalability and flexibility, adapting to the ebbs and flows of customer demand. This strategic scalability ensures that they can provide consistent service quality, even during peak periods or in the face of unforeseen events, such as the COVID-19 pandemic, which demanded rapid shifts to remote work and digital service channels.
The strategic emphasis on CX by these companies is a continuous process. They engage in relentless innovation, experimenting with new service delivery models such as social media engagement and AI-driven customer support. These innovations are carefully integrated into their service offerings, ensuring that the human touch that defines Filipino customer service is enhanced, not replaced.
The challenges of maintaining a strategic edge in CX are considerable. Contact center companies in the Philippines navigate a competitive global BPO landscape, manage the complexities of multilingual and multicultural service requirements, and stay ahead of the technological curve. They meet these challenges with a mix of adaptive strategies, continuous workforce training, and a commitment to operational excellence.
The support of the government has been vital in enabling these strategic endeavors. Recognizing the BPO sector's contribution to economic growth, the government has facilitated a conducive environment with infrastructure support, economic incentives, and policies that encourage the development of digital skills in the workforce.
Looking ahead, call center companies in the Philippines continue to refine their strategies to stay at the forefront of CX innovation. They are expanding their reach into new industry verticals and exploring cutting-edge technologies that promise to revolutionize the way customer service is delivered. Their strategic approach is not static but dynamic, evolving with the needs and expectations of a global customer base.
BPO companies in the Philippines have become bastions of strategic CX innovation. By harmonizing their in-depth understanding of customer needs with robust operational strategies and the Filipino touch, they have created a unique model for customer service excellence. As they navigate the future, these companies stand ready to redefine industry standards, drive customer loyalty, and enhance the overall customer journey with every interaction.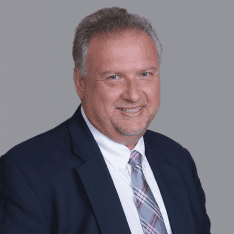 Co-CEO & CCO
US: 866-201-3370
AU: 1800-370-551
UK: 808-178-0977
j.maczynski@piton-global.com
Are you looking for an onshore, nearhsore, or offshore outsourcing solution? Don't know where to start? I am always happy to help.
Let's chat!
Best Regards,
John
Success in outsourcing isn't a matter of chance, but rather the result of a meticulously defined process, a formula that Fortune 500 companies have diligently honed over time. This rigor is a significant factor in the rarity of failures within these industry titans' outsourced programs.
Having spent over two decades partnering with and delivering Business Process Outsourcing (BPO) solutions to Fortune 500 clients, John possesses an in-depth understanding of this intricate process. His comprehensive approach incorporates an exhaustive assessment of outsourcing requirements, precise vendor sourcing, and a robust program management strategy.