Contact Center Companies in the Philippines: Who are Shaping the Future of Customer Experience (CX)  
Contact center companies in the Philippines are key players shaping the future of Customer Experience (CX). With their innovative approaches and commitment to service excellence, they are redefining what it means to deliver customer satisfaction in a rapidly evolving digital world. These companies, buoyed by the Philippines' unique blend of skilled human resources and technological adeptness, are making significant strides in the CX domain, influencing trends, and setting global standards.
The landscape of CX is being transformed by the Filipino touch — a term that encapsulates the exceptional customer service ethos inherent in the local workforce. Agents from the Philippines are recognized for their ability to empathize with customers, an attribute that has become increasingly valuable as businesses seek to create more personalized and meaningful interactions. This human-centric approach to technology-driven service is what distinguishes Filipino contact center agents and the companies they represent.
These BPO companies are not just responding to the needs of a global clientele; they are anticipating them. By harnessing data analytics, AI, and machine learning, they are able to understand customer behaviors and preferences, tailoring their interactions to provide a CX that is both proactive and highly personalized. This predictive approach to customer service ensures that issues are resolved swiftly, often before the customer is even aware of them.
The impact of these companies extends beyond individual customer interactions. They are influencers in the field, contributing to the development of best practices and CX innovation. By engaging in industry forums, conducting research, and investing in employee training, they are at the forefront of CX thought leadership, continuously pushing the envelope in service delivery.
However, the journey of shaping the future of CX is not without its challenges. Contact center companies in the Philippines operate in an environment where customer expectations are constantly escalating, and competition is intensifying. To maintain their edge, these companies invest in the latest technology and in the development of their people, ensuring that they remain agile and able to adapt to the ever-changing CX landscape.
The Philippine government plays a supportive role in this narrative, recognizing the strategic importance of the BPO industry to the country's economic growth. Through initiatives aimed at enhancing digital infrastructure, providing fiscal incentives, and ensuring a steady pipeline of talent through education and training programs, the government has helped create a conducive ecosystem for CX innovation.
As these contact center companies continue to shape the future of CX, they are expanding their reach to encompass a variety of industries and specializations. From healthcare and finance to e-commerce and tech support, they are providing CX solutions that are as diverse as the businesses they serve. In doing so, they are not only meeting the specific needs of each sector but are also driving industry-wide transformations in customer service.
Contact centers in the Philippines are pivotal in shaping the future of CX on a global scale. Through their commitment to innovation, focus on human connections, and strategic use of technology, they are defining a new era of customer service. As they continue to push boundaries and influence CX trends, they underscore the Southeast Asian's role as a world leader in the contact center industry.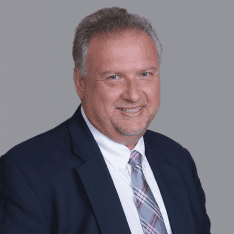 Co-CEO & CCO
US: 866-201-3370
AU: 1800-370-551
UK: 808-178-0977
j.maczynski@piton-global.com
Are you looking for an onshore, nearhsore, or offshore outsourcing solution? Don't know where to start? I am always happy to help.
Let's chat!
Best Regards,
John
Success in outsourcing isn't a matter of chance, but rather the result of a meticulously defined process, a formula that Fortune 500 companies have diligently honed over time. This rigor is a significant factor in the rarity of failures within these industry titans' outsourced programs.
Having spent over two decades partnering with and delivering Business Process Outsourcing (BPO) solutions to Fortune 500 clients, John possesses an in-depth understanding of this intricate process. His comprehensive approach incorporates an exhaustive assessment of outsourcing requirements, precise vendor sourcing, and a robust program management strategy.