Contact Center Companies in the Philippines: How Filipinos Are Elevating CX to New Heights  
Outsourcing companies in the Philippines are making waves in the global arena, with Filipinos at the helm of a CX revolution that is setting new industry standards. The Philippines has emerged as a powerhouse in the contact center space, with a workforce that brings a unique blend of emotional intelligence, cultural empathy, and technical expertise to every customer interaction. This trifecta is the driving force behind the exceptional CX that these companies are known for, illustrating how Filipino professionals are elevating the customer service game to new heights.
The Filipino approach to customer experience is deeply rooted in a cultural legacy of hospitality and a strong service orientation. It's this foundation that enables Philippine contact center agents to connect with customers on a more personal level, transforming routine service encounters into meaningful exchanges that enhance satisfaction and foster loyalty. The ability to not just listen, but to truly hear and understand the customer, is a distinguishing trait of Filipino CX professionals, one that is highly valued by businesses looking to differentiate themselves through service excellence.
In the country, contact center companies are not just service providers; they are CX innovators. They leverage the latest in CX technology, such as AI-driven analytics and omnichannel communication platforms, to deliver services that are both cutting-edge and human-centric. By doing so, they ensure that every customer journey is smooth, personalized, and responsive to the evolving needs and preferences of a diverse clientele.
The commitment to delivering top-notch CX is evident in the comprehensive training programs that these companies offer. Agents are equipped with a broad range of skills, from language proficiency and technical knowledge to cultural sensitivity and emotional resilience. This emphasis on continuous learning and development ensures that Filipino CX professionals remain at the forefront of the industry, capable of navigating the complexities of a global customer base with finesse and expertise.
Despite the challenges posed by an ever-changing business landscape, contact center companies in the Philippines remain steadfast in their mission to provide superior CX. They are adept at managing the pressures of a 24/7 operation, all while maintaining a focus on agent well-being and job satisfaction. This balance is crucial, as it directly impacts the quality of service that agents are able to provide.
The Philippine government has been a key supporter of the BPO industry, recognizing its role as a major economic driver and a source of employment for millions of Filipinos. Through policy initiatives and partnerships with the private sector, the government has helped create a conducive environment for the growth and sustainability of contact center operations.
Looking to the future, BPO companies in the country are poised to continue their trajectory of CX excellence. They are constantly exploring new ways to innovate and improve, ensuring that they not only meet but exceed the ever-growing expectations of their clients. With a dedication to service that goes beyond the norm, Filipino CX professionals are truly setting a global benchmark for what it means to deliver exceptional customer experiences.
Call center companies in the Philippines, powered by the passion and skill of Filipinos, are redefining the standards of global CX. Their approach is a testament to the Philippines' role as a leader in the contact center industry, and their impact is felt in the positive experiences of customers around the world. As they continue to evolve and push the boundaries of what is possible in CX, they solidify the image of the Philippines as a nation where service excellence is not just an aspiration, but a reality.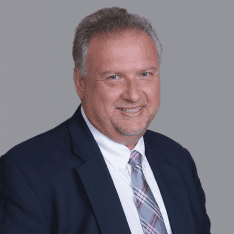 Co-CEO & CCO
US: 866-201-3370
AU: 1800-370-551
UK: 808-178-0977
j.maczynski@piton-global.com
Are you looking for an onshore, nearhsore, or offshore outsourcing solution? Don't know where to start? I am always happy to help.
Let's chat!
Best Regards,
John
Success in outsourcing isn't a matter of chance, but rather the result of a meticulously defined process, a formula that Fortune 500 companies have diligently honed over time. This rigor is a significant factor in the rarity of failures within these industry titans' outsourced programs.
Having spent over two decades partnering with and delivering Business Process Outsourcing (BPO) solutions to Fortune 500 clients, John possesses an in-depth understanding of this intricate process. His comprehensive approach incorporates an exhaustive assessment of outsourcing requirements, precise vendor sourcing, and a robust program management strategy.