Contact Center Companies in the Philippines: Elevating CX with a Unique Blend of Efficiency and Empathy  
Contact center companies in the Philippines are elevating the global standard for customer experience (CX), merging efficiency and empathy to create a uniquely Filipino brand of customer service. In the competitive landscape of CX, where every interaction can make or break customer loyalty, these companies have carved out a reputation for delivering service that not only meets technical demands but also resonates on a human level.
The rise of the local contact center industry to a position of global prominence is underpinned by the country's cultural predisposition toward hospitality and a sincere enjoyment of interpersonal communication. Filipino contact center agents are renowned for their ability to connect with customers, providing a compassionate ear and solutions that reflect a deep understanding of the customer's perspective. This empathetic approach to customer service is paired with a relentless pursuit of efficiency, ensuring that customer interactions are not just pleasant but also swift and effective.
The contact center industry in the Philippines harnesses the latest in CX technology, blending traditional channels with digital innovations to meet customers wherever they are. Omnichannel strategies ensure a cohesive customer journey across phone calls, emails, chatbots, and social media platforms. Advanced analytics and AI-driven insights allow Filipino contact centers to anticipate customer needs and personalize interactions, thereby fostering a sense of individual attention and care.
Training and development lie at the heart of the industry's success. Filipino agents undergo rigorous programs that enhance their natural customer service abilities with technical expertise in various industries, from IT and telecommunications to healthcare and finance. The emphasis on continuous learning ensures that agents stay ahead of global CX trends, ready to tackle the challenges of an ever-evolving marketplace.
Despite the industry's growth and success, call center companies in the Philippines face challenges inherent to the BPO sector, such as high employee turnover and the need to constantly innovate in a rapidly changing technological environment. These companies address such challenges by creating supportive workplace environments that value agents' contributions, offering career progression opportunities, and fostering a culture of innovation that encourages creative problem-solving.
The government has actively contributed to the industry's development, recognizing its significant impact on the economy. Through incentives for infrastructure development, educational partnerships to build a skilled workforce, and the establishment of special economic zones, the government has created a conducive ecosystem for contact centers to thrive.
Looking to the future, contact center companies in the Philippines are poised to further influence the global standards for CX. They are expanding their expertise to incorporate emerging technologies like virtual reality for immersive service experiences and blockchain for enhanced security in customer transactions. Their goal is to not just follow but lead the way in CX innovation, establishing new benchmarks for quality, efficiency, and customer satisfaction.
BPO companies in the Philippines are playing a crucial role in shaping the future of global CX. With a unique combination of efficiency, empathy, and innovation, they provide a model for customer service that goes beyond transactions to build lasting relationships. As they continue to adapt and evolve, these companies stand as a testament to the nation's growing influence in the world of CX, where every customer interaction is an opportunity to showcase Filipino excellence.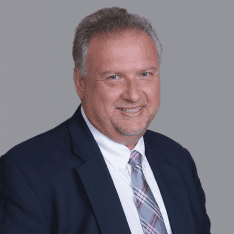 Co-CEO & CCO
US: 866-201-3370
AU: 1800-370-551
UK: 808-178-0977
j.maczynski@piton-global.com
Are you looking for an onshore, nearhsore, or offshore outsourcing solution? Don't know where to start? I am always happy to help.
Let's chat!
Best Regards,
John
Success in outsourcing isn't a matter of chance, but rather the result of a meticulously defined process, a formula that Fortune 500 companies have diligently honed over time. This rigor is a significant factor in the rarity of failures within these industry titans' outsourced programs.
Having spent over two decades partnering with and delivering Business Process Outsourcing (BPO) solutions to Fortune 500 clients, John possesses an in-depth understanding of this intricate process. His comprehensive approach incorporates an exhaustive assessment of outsourcing requirements, precise vendor sourcing, and a robust program management strategy.