What are the benefits of cloud communication for call centers in the Philippines?
Seamless communication
Remote work is more convenient
Cost-effective
More accessible
Communication is fundamental to providing effective call center services in the Philippines. Whether it may be with your team, leaders, or your customers, communication is a key factor that ensures you will be able to improve your efficiency at work and provide the best service to your customers.
Technological innovation has also been a key element in the continued development and evolution of the call center. New technologies will continue to provide new ways for call centers to improve the quality of their work.
One of the newest technologies that has been recently introduced was cloud communication. Here's how cloud computing changed call center services in the Philippines and why it bodes well for the future of the BPO industry.
Benefits of Cloud Communication
Cloud communication is a form of internet-based communication that provides functions such as voice chat, video chat, text, and audio. All of these services and functions are provided by a cloud service and can be easily integrated into existing hardware and software. You would only need to connect to the internet to be able to access all of the necessary functions.
This provides a set of benefits that improve the efficiency of call center services in the Philippines which improves the quality of their services and enhances the way personnel communicates with each other internally. Here are some of the advantages of using cloud communication in call center services in the Philippines.
Seamless Communication
One of the major benefits of having cloud communication at work in a call center is the ability to communicate seamlessly across different platforms. This allows you to shift between communicating with customers and your team in just a few clicks and adjustments. This makes providing solutions and addressing concerns much more efficient. Agents run a lower risk of getting disconnected from the line.
This also allows your team to keep in touch with each other much easier. Cloud communication can be integrated into devices such as mobile phones and laptops. This makes communication more convenient, even when you are away from your colleagues.
Remote Work Is More Convenient
The ability to connect to mobile devices and laptops makes remote work a more convenient and efficient experience. One of the more common issues of a call center service that's done at home is the restricted access to certain tools and functions that allow you to do your job efficiently. This can make working outside of the office a challenging experience that will only cause more issues and unwanted stress.
Through the use of cloud communication, you will be able to access all of the necessary tools that will allow you to work remotely, whether it be at home or in a co-working space.
Cost-effective
The emergence of cloud service providers has not only helped call centers in the Philippines, it has also assisted other industries in providing efficient solutions that improve the effectiveness of operations.
Before the advent of cloud communication and cloud services, most companies relied on purchasing software individually. This is often very costly as it involves a lengthy process of installing and updating one device after another. This can lead to unreliable and outdated software that would only hamper your operations and ultimately result in bad service.
Providing cloud communication in your call center will ensure that software updates and installation will be done automatically and with as little hassle as possible. Cloud service providers offer a variety of packages that provide quality tools for a call center. By selecting one, they will be able to quickly install the software on every device. The only requirement is an internet connection to make it all operable.
More accessible
Cloud communication tools are not only seamless, they are also very accessible. A wide variety of devices can make good use of this software. You would not need a high-end device or computer to access some of the fundamental functions that you use in a call center. Having it all on the internet means that it encompasses various hardware needs that are prevalent in a lot of types of software.
These tools are also easy to use as well. They are designed to be user-friendly, requiring only minimal training to be used. This allows call center personnel to be able to begin their work much earlier than before.
Key Takeaway
Cloud communication has taken the call center industry by storm. It has provided a more convenient communication platform that call center agents can use to provide quality and seamless service to their customers. With these systems that are easier to use, call centers in the Philippines would be able to maximize their time at work and communicate more smoothly.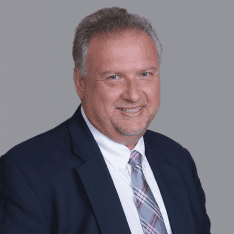 Co-CEO & CCO
US: 866-201-3370
AU: 1800-370-551
UK: 808-178-0977
j.maczynski@piton-global.com
Are you looking for an onshore, nearhsore, or offshore outsourcing solution? Don't know where to start? I am always happy to help.
Let's chat!
Best,
John.
Success in outsourcing isn't a matter of chance, but rather the result of a meticulously defined process, a formula that Fortune 500 companies have diligently honed over time. This rigor is a significant factor in the rarity of failures within these industry titans' outsourced programs.
Having spent over two decades partnering with and delivering Business Process Outsourcing (BPO) solutions to Fortune 500 clients, John possesses an in-depth understanding of this intricate process. His comprehensive approach incorporates an exhaustive assessment of outsourcing requirements, precise vendor sourcing, and a robust program management strategy.