What should you keep in mind when deciding on a call center software?
Type software

Required features

Integration capabilities

Automated tasks

Scalability

Ease of use
Managing a call center can be difficult especially if the software you are using is relatively old-fashioned. It's very important that you make sure that you choose the right software for your call center. Keep in mind that not all call centers are the same which is why you might need software with different features to fully grasp what you're looking for.
Choosing the best software for call center services in the Philippines can be solved by keeping these factors in mind!
Type of Software
In general, there are four main types of call center software. They differ in many categories such as cost, ease of use, security, reliability, and uptime. You have to make sure that the software that you use personally fits your business.
The types of call center software include:
On-premise call center software

Hosted call center software

Cloud-based call center software

Browser-based call center software
When choosing which one you need, you have to keep in mind the core activity of your business along with the major way in which you communicate with your customers. Knowing if you focus on inbound, outbound, or both will have a tremendous effect on your decision.
Required Features
After you decide on a type, you should try to list down what features you're looking for in software. Some of them are already included in the majority of software while others can be integrated or are already integrated into the types mentioned above.
Some of the most common features that are often looked for are the following:
Telephony

Automatic Call Distributor

Interactive Voice Response

Call Control, Queues, Recording, and Monitoring

Conference Calling

Voice Mail

Predictive Dialler

Real-time Reporting
Of course, there's a good number of other features out there that you might want for your software, but for the purposes of this article, only the most common are provided. Remember that if you didn't find the features that you're looking for in a call center software, you can ask the provider if they plan on integrating or developing them. If not, then you might as well move on to the next software.
Integration Capabilities
Today, it's very important that a call center software has the capacity to integrate with other business tools. This makes it fairly easier for many of your business processes. Philippine call center software that can be integrated with your current help desk, e-commerce platform, social networking platform, and marketing platform can really revolutionize your team's efficiency and performance!
Automated Tasks
Aside from integration, you could also look for software that automates some of the more repetitive tasks for your team. Even simple tasks such as taking note of missed calls, recording call data and voicemail transcriptions can be a huge help because removes tedious tasks from a load of your employees.
A call center software that has both integration and automation can effectively increase your overall performance by a very large margin!
Scalability
The most practical call center software is the one that can grow alongside your business. This adds a level of flexibility and reliability to it— especially since you don't have to worry about getting another software that can accommodate more load when you begin to expand!
Software that is scalable is those that can be used to add or remove agents quickly, offer unlimited concurrent calls and a reasonable need for maintenance.
Ease of Use
Lastly, your call center services in the Philippines should use software that is relatively easy to use. By making sure that all of your solutions are easy to learn and easier to operate, you're basically speeding up your own business processes!
Even if you have the best possible software for your business, when you operate it and you feel like getting lost in a maze, then that's not a very good sign. Make sure that your agents can easily learn and be quickly proficient in navigating the software with just a small amount of training.
One of the most common techniques to see if the software is easy to learn and use is to have one of your agents test it for a few hours. If they're able to become relatively proficient with just fiddling around the program for that amount of time, then you got yourself a very plausible software!
Key Takeaway
For a business that relies solely on hardware, having the latest and most appropriate software should be your priority. Philippine call centers are known for always having the most appropriate software for their line of work. If you're starting out, be sure to take note of the factors above when you choose what software you'll get!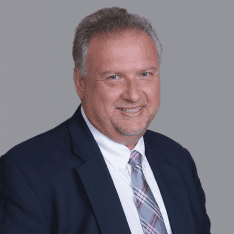 Co-CEO & CCO
US: 866-201-3370
AU: 1800-370-551
UK: 808-178-0977
j.maczynski@piton-global.com
Are you looking for an onshore, nearhsore, or offshore outsourcing solution? Don't know where to start? I am always happy to help.
Let's chat!
Best,
John.
Success in outsourcing isn't a matter of chance, but rather the result of a meticulously defined process, a formula that Fortune 500 companies have diligently honed over time. This rigor is a significant factor in the rarity of failures within these industry titans' outsourced programs.
Having spent over two decades partnering with and delivering Business Process Outsourcing (BPO) solutions to Fortune 500 clients, John possesses an in-depth understanding of this intricate process. His comprehensive approach incorporates an exhaustive assessment of outsourcing requirements, precise vendor sourcing, and a robust program management strategy.