What are the factors determine the best call center?
Competency

Dedicated agents

Quality assurance and success metrics

Global reach

Call statistics

Quality hardware and software solutions
In today's digital world, businesses are looking for cost-effective solutions for their company. In the Philippines, call center jobs are experiencing high demand from various job-seekers. Call center jobs entail assisting customers, conducting surveys, and collecting feedback to find out how you can have a better experience related to a certain field.
Call center services vary widely. While most businesses only need simple answering services, others want the most sophisticated outsourcing options in growing their business. Here are the qualities to look out for when choosing the best call center for your business and for your future career.
Competency
Competency is the first thing you have to consider when looking for the best call center. Competency means that everyone working at the company has the experience and the capacity to give you excellent services. CRM or Customer Relationship Management is improved when a call center has knowledgeable operators and at the same time, managers are good at what they do. Besides having competent employees, management should also display excellence by being highly responsive in the event that some issues might appear.
Dedicated Agents
Call centers are the front lines of many companies. For this reason, the best call center services should also have the most dedicated agents. Agents are the call center's number one investment. Dedicated agents can be assigned to handle multiple accounts, and they can accomplish tasks with ease. They are trained specifically to provide their services for your business while incorporating the branding and goals of their clients. With a dedicated agent, your company essentially has its very own representative to please your customers.
Quality Assurance and Success Metrics
Call centers handle multiple interactions with their clients, which is why quality assurance is an essential factor behind the best call center agencies. Its key purpose is to improve the agencies' performance in dealing with clients' needs. Success metrics ensure businesses that their operations are aligned and client requirements are delivered.
Call centers will be interacting directly with your customers. This greatly influences how they perceive your business. Other companies only offer summaries of how many calls they made or received in a time period. Thus, it is important that quality service is placed above all else and exceed client expectations. The bottom line is that quality service goes hand in hand with customer satisfaction.
Global Reach
In today's global marketplace, many companies have turned to call center agencies in assisting, streamlining, and maximizing customer service and sales needs. Outsourcing is beneficial in extending the global reach of businesses and increasing service hours. Call center agencies provide support by being available and providing assistance 24/7. This way, the customer's needs are delivered no matter what their location may be.
Call Statistics
Call center statistics pertain to the recorded data that displays the organizational process of a company.  It covers a variety of areas including technological change, changes in customers attitudes, and competitive considerations.
If you're a business looking to outsource, one of the qualities you should be looking for in the best call center is the volume of calls they can take. The most important numbers to track are the calls answered, average ring time (it should be no less than 20 seconds), and average hold time in answering a call. When call centers miss calls, it becomes a huge problem with your business.
Quality Hardware and Software Solutions
Choosing the right call center solution is crucial to the success of your endeavor. This is determined by the outbound and inbound call software that manages sales, customer complaints, recording calls, and data recording. Constant communication with both operations and clients relies on technology to effectively monitor business operations. Without the internet and technology, operations would cease to exist. It needs to stay on top of the line and should stay the same with the world's standards.
Key Takeaway
In the Philippines, call center services are one of the most popular job choices for many. Whatever your business may be and regardless of what industry it belongs to, having a reliable call center is a vital aspect for smooth operational processes.
The qualities mentioned above are some of the most important ones when choosing call center agencies to either work with or for your business. It must have dedicated agents who are passionate about doing their job, have a global reach, quality software and assurance in order to gain success for your organization.
Keep these things in mind when you decide the best call center that you are going to outsource and possibly, work with in the future.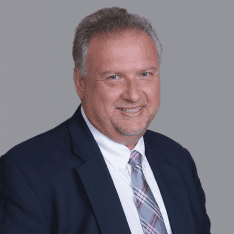 Co-CEO & CCO
US: 866-201-3370
AU: 1800-370-551
UK: 808-178-0977
j.maczynski@piton-global.com
Are you looking for an onshore, nearhsore, or offshore outsourcing solution? Don't know where to start? I am always happy to help.
Let's chat!
Best,
John.
Success in outsourcing isn't a matter of chance, but rather the result of a meticulously defined process, a formula that Fortune 500 companies have diligently honed over time. This rigor is a significant factor in the rarity of failures within these industry titans' outsourced programs.
Having spent over two decades partnering with and delivering Business Process Outsourcing (BPO) solutions to Fortune 500 clients, John possesses an in-depth understanding of this intricate process. His comprehensive approach incorporates an exhaustive assessment of outsourcing requirements, precise vendor sourcing, and a robust program management strategy.