As we see a surge in global organisations directing their call centre operations towards international markets, one can't help but observe the shift in strategy that accompanies this transition. The Philippines, for instance, has emerged as a favourable hub due to its profusion of fluent English speakers and budget-friendly labour expenses. However, to actualise a successful transition and optimise the operations, one must not overlook the value of demographic agent profiling. This analytical process delves into potential agents' demographic attributes such as age, gender, education, professional proficiency, and language skills. To truly understand its necessity, we need to dissect the key considerations.
Establishing a Cultural Bridge: The Role of Shared Experiences
Language proficiency, though undeniably critical, represents a mere facet of the overall requirement when outsourcing contact centre functions. Another dimension that requires equal, if not more, attention is the realm of shared experiences and cultural comprehension. Comprehensive demographic agent profiling not just evaluates potential agents' qualifications but delves deeper into their cultural affiliations.
This cultural familiarity, which is essentially an understanding of the popular trends, societal norms, and customary practices of the target customer base, is key to fostering a seamless, empathetic, and productive interaction between the agent and the customer. It is not an overstatement to suggest that an agent who understands the customer's cultural background will be better equipped to predict their preferences and resolve their issues.
The Genesis of Skill-Appropriate Teams: Moving Beyond Language Proficiency
A thorough demographic profiling exercise transcends the boundaries of language proficiency and enters the domain of professional capabilities. Insights into an agent's educational background, prior work experience, and domain expertise can significantly impact the organisation's ability to form teams that cater to their specific customer service requirements.
While the Philippines boasts a high degree of English proficiency, the agents' ability to handle complex customer interactions, their familiarity with certain industry jargon, and their competence in using specialised software and tools, cannot be overlooked. Consequently, demographic profiling ensures that organisations do not merely focus on hiring proficient English speakers but prioritise the assembly of teams enriched with the necessary skills.
Diversity and Inclusion: The Pillars of a Healthy Workplace
In today's globally connected world, diversity and inclusion have emerged as the cornerstones of a progressive workplace. When companies embark on an understanding of their agents' demographic profiles, they equip themselves with the ability to foster an environment that celebrates diversity and promotes inclusion.
Having a broad representation across various demographic groups is a precursor to hosting a myriad of perspectives, thereby promoting creative thinking and problem-solving. Moreover, research has consistently indicated that a diverse and inclusive workforce enhances employee engagement and subsequently improves overall business performance.
Negotiating the Generation Gap: Age as a Variable
Demographic profiling also highlights the significance of the agents' age profiles, a variable often disregarded in hiring decisions. The age of the agent can have considerable implications on the communication strategies adopted. A younger agent, equipped with a sound knowledge of modern technology, might be better suited to serve customers who are tech-savvy.
Conversely, an older agent could potentially bring a wealth of life experience and patience to the job, attributes that can prove highly beneficial when dealing with complex or sensitive customer issues. Therefore, an understanding of the age demographics can assist organisations in striking a balance between enthusiasm and experience.
Ensuring Business Continuity: The Power of Local Understanding
The understanding of demographic profiles also extends to studying the local socio-economic landscape. Considerations like potential mobility issues, access to reliable internet connectivity, preferred shift timings, and even local weather conditions can play an instrumental role in ensuring business continuity.
In essence, the potential contingencies are vast and unpredictable. Therefore, having a profound understanding of the demographic profile can assist organisations in adopting a proactive approach towards risk management and thereby ensuring smooth operations.
To conclude, demographic agent profiling is an essential tool that aids in successful outsourcing of contact centre operations. By embedding this process in strategic planning, businesses can ensure they are nurturing teams that are not only efficient and productive, but also harmoniously aligned with their unique customer base.
Remember, your call centre agents are frequently the first point of contact for your customers. Ensuring they are well-equipped, culturally attuned, and demographic-balanced can significantly enhance the customer experience, a goal that remains paramount in the ever-competitive business environment. Thus, demographic profiling can serve as an influential mechanism to maximise the potential benefits that outsourcing to the Philippines promises.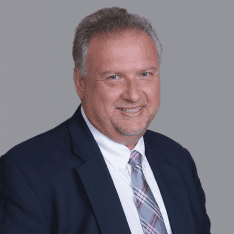 Co-CEO & CCO
US: 866-201-3370
AU: 1800-370-551
UK: 808-178-0977
j.maczynski@piton-global.com
Are you looking for an onshore, nearhsore, or offshore outsourcing solution? Don't know where to start? I am always happy to help.
Let's chat!
Best,
John.
Success in outsourcing isn't a matter of chance, but rather the result of a meticulously defined process, a formula that Fortune 500 companies have diligently honed over time. This rigor is a significant factor in the rarity of failures within these industry titans' outsourced programs.
Having spent over two decades partnering with and delivering Business Process Outsourcing (BPO) solutions to Fortune 500 clients, John possesses an in-depth understanding of this intricate process. His comprehensive approach incorporates an exhaustive assessment of outsourcing requirements, precise vendor sourcing, and a robust program management strategy.