Call Centre Companies Philippines: Pioneering Innovation in the Customer Service Arena   
Call centre companies in the Philippines are not just part of the global customer service arena; they are pioneering innovation within it, setting new standards for the industry. These organisations have elevated the customer service experience through a relentless pursuit of technological advancements, process optimisation, and a deep understanding of customer needs.
In the heart of Southeast Asia, the Philippines has established itself as a hub for customer service innovation. Call centres here have embraced the challenge of not only responding to the rapid changes in consumer behaviour and technology but also anticipating future trends. They are leveraging artificial intelligence (AI), machine learning, and big data analytics to personalise interactions and predict customer needs before they become apparent.
The commitment to innovation in these call centres goes beyond technology. It is about fostering a culture that encourages creative thinking and problem-solving. Employees are empowered to think outside the script and provide solutions that create memorable experiences for customers. This approach has led to the development of unique service offerings, such as proactive customer care programs and customised support for complex product ecosystems.
Training and development are key instruments in the orchestration of this innovation. Agents in the country undergo rigorous and continuous training, not just in the technical aspects of their roles but also in areas like emotional intelligence and cultural competency. This comprehensive approach to professional development ensures that the workforce is well-equipped to handle the nuanced demands of global customers.
The integration of omnichannel support is another area where Philippine contact centres excel. Customers can engage with companies across various platforms – voice, email, social media, chat, and more – and receive the same high-quality service regardless of the channel. This seamless experience is crucial in today's interconnected world, where customers expect to move between platforms without friction.
These BPOs are redefining the concept of customer support by transforming it into an all-encompassing customer experience journey. They are not just solving problems but are actively enhancing the customer's relationship with the brand. From the initial point of contact through to after-sales support, Philippine call centres are creating a cohesive narrative that strengthens brand loyalty and customer satisfaction.
The local government has been a proponent of this innovative drive, recognising the critical role that the BPO industry plays in the country's economy. Through initiatives that promote technology adoption, skill development, and entrepreneurship, the government has provided a conducive environment for call centres to flourish and innovate.
Despite the technological advancements, Philippine call centre companies maintain the human touch that is a hallmark of Filipino hospitality. They understand that technology is a tool to enhance human interaction, not replace it. As such, they strike a balance between using sophisticated systems and maintaining the empathy and warmth that customers appreciate.
As these companies continue to infuse innovation into their operations, they are not only elevating their own services but also influencing the global customer service industry. They are proving that with the right blend of technology, training, and talent, call centres can be more than just support hubs – they can be leaders in customer engagement and satisfaction.
BPO companies in the Philippines are reimagining the future of customer service. Through a dedication to innovation, a commitment to excellence, and a culture that values both technology and humanity, they are setting a new benchmark for the industry. As they continue to evolve and pioneer new solutions, these companies are cementing the Asian nation's reputation as a world-class centre for customer service innovation.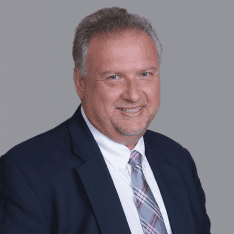 Co-CEO & CCO
US: 866-201-3370
AU: 1800-370-551
UK: 808-178-0977
j.maczynski@piton-global.com
Are you looking for an onshore, nearhsore, or offshore outsourcing solution? Don't know where to start? I am always happy to help.
Let's chat!
Best Regards,
John
Success in outsourcing isn't a matter of chance, but rather the result of a meticulously defined process, a formula that Fortune 500 companies have diligently honed over time. This rigor is a significant factor in the rarity of failures within these industry titans' outsourced programs.
Having spent over two decades partnering with and delivering Business Process Outsourcing (BPO) solutions to Fortune 500 clients, John possesses an in-depth understanding of this intricate process. His comprehensive approach incorporates an exhaustive assessment of outsourcing requirements, precise vendor sourcing, and a robust program management strategy.