Call Centre Companies Philippines: Navigating the New Wave of Customer Relations 
Call centre companies in the Philippines are adeptly navigating the new wave of customer relations, driven by a burgeoning demand for more integrated and personalised customer service experiences. These firms have become emblematic of the nation's commitment to excellence and innovation, setting a benchmark for the global industry.
In the Philippines, call centres have been instrumental in transforming the traditional BPO landscape. No longer just a voice on the other end of the line, they have evolved into comprehensive customer engagement hubs. Here, the fusion of advanced technology with the culturally ingrained service orientation results in a dynamic customer service experience that is both efficient and genuinely heartfelt.
The new wave of customer relations is characterised by a shift from transactional interactions to relationship-building. Philippine call centres are at the forefront of this shift, employing a strategic mix of human empathy and digital intelligence. They are pioneering the use of AI and machine learning to not just respond to customer queries but to anticipate them, offering solutions before a customer is even aware they need them.
These companies have mastered the art of omnichannel communication, delivering consistent and unified messaging across multiple platforms. Customers can transition from social media to email to phone conversations without any drop in service quality or loss of information. This seamless service across various channels caters to the modern consumer's expectation for convenience and accessibility.
Training and development play a pivotal role in the industry's success. Agents in the Philippines undergo extensive training programs that sharpen their communication skills, enhance their technical knowledge, and fine-tune their cultural sensitivity. This comprehensive approach ensures that every customer interaction is professional, courteous, and effective, regardless of the complexity of the issues being addressed.
The Philippine contact centre outsourcing industry is marked by its adaptability. As consumer behaviours and technologies evolve, these companies remain agile, ready to adopt new tools and practices that enhance their service offerings. They are not just keeping pace with global trends; they are often ahead of them, driving change and innovation in the industry.
The government's role in supporting the call centre industry has been significant. By investing in education, infrastructure, and technology, the country has created a fertile environment for BPO companies to grow and thrive. These efforts have helped to establish the country as a preferred destination for outsourcing, known for its high-quality customer service and skilled workforce.
As the industry navigates this new wave of customer relations, contact centres in the Philippines are poised to continue their trajectory of growth. They are expanding their services to include more complex and specialised tasks, thereby moving up the value chain. In doing so, they are not just offering services; they are building partnerships with their clients, becoming integral to their operational success.
Call centre companies in the Philippines are successfully riding the new wave of customer relations, blending technological advancements with a deep-seated culture of service. Their ability to innovate and adapt to the changing needs of the global market positions them as leaders in the industry, ready to meet the future challenges of customer service with expertise and flair.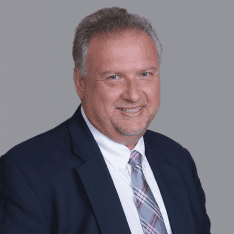 Co-CEO & CCO
US: 866-201-3370
AU: 1800-370-551
UK: 808-178-0977
j.maczynski@piton-global.com
Are you looking for an onshore, nearhsore, or offshore outsourcing solution? Don't know where to start? I am always happy to help.
Let's chat!
Best Regards,
John
Success in outsourcing isn't a matter of chance, but rather the result of a meticulously defined process, a formula that Fortune 500 companies have diligently honed over time. This rigor is a significant factor in the rarity of failures within these industry titans' outsourced programs.
Having spent over two decades partnering with and delivering Business Process Outsourcing (BPO) solutions to Fortune 500 clients, John possesses an in-depth understanding of this intricate process. His comprehensive approach incorporates an exhaustive assessment of outsourcing requirements, precise vendor sourcing, and a robust program management strategy.